Music Player
All-in-one music player built into Opera Browser. Spotify, Apple Music, YouTube Music and more. See more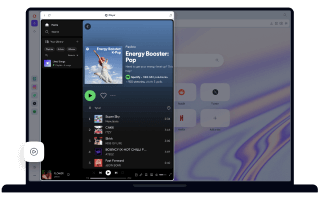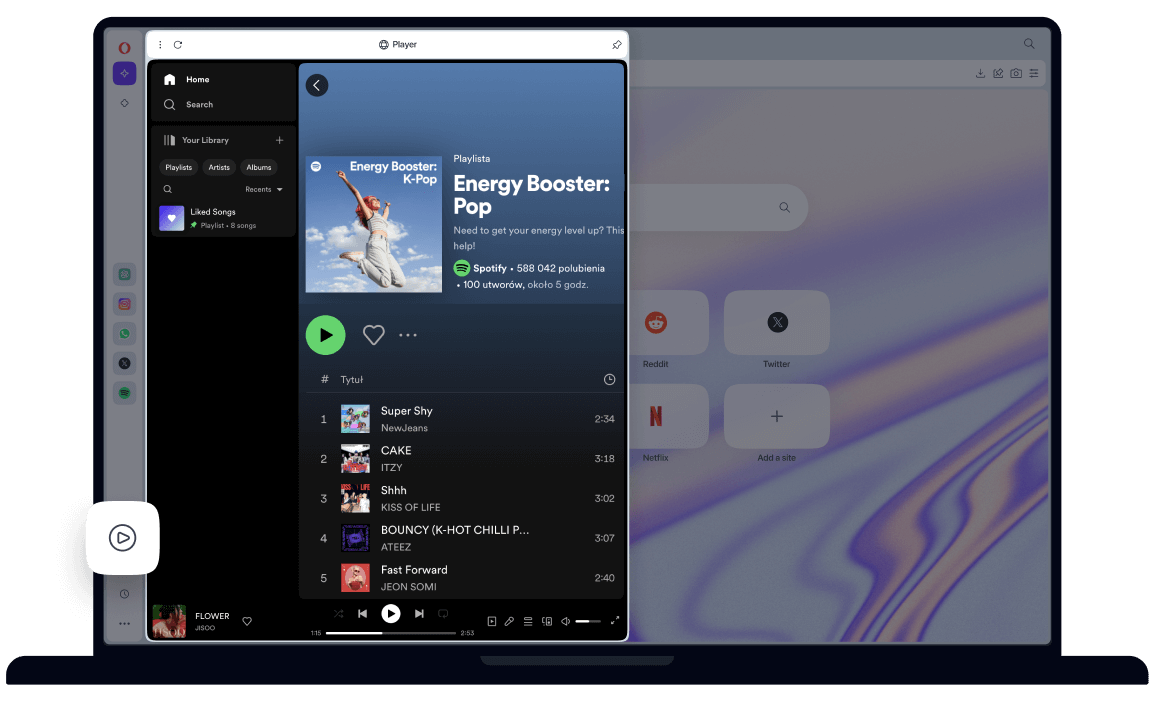 Benefits of player
All-in-one music player built into Opera Browser. Spotify, Apple Music, YouTube Music and more.
Music on hand
Your music player is now built into Opera, so you can listen to music easily while browsing.
Convenient access
Opera's music player lets you switch between your music streaming services in a click.
Quick controls
A quick popup for Player lets you control your music without leaving your browser.
Smart playback
The music player mutes automatically when a webpage uses audio, and resumes when it's done.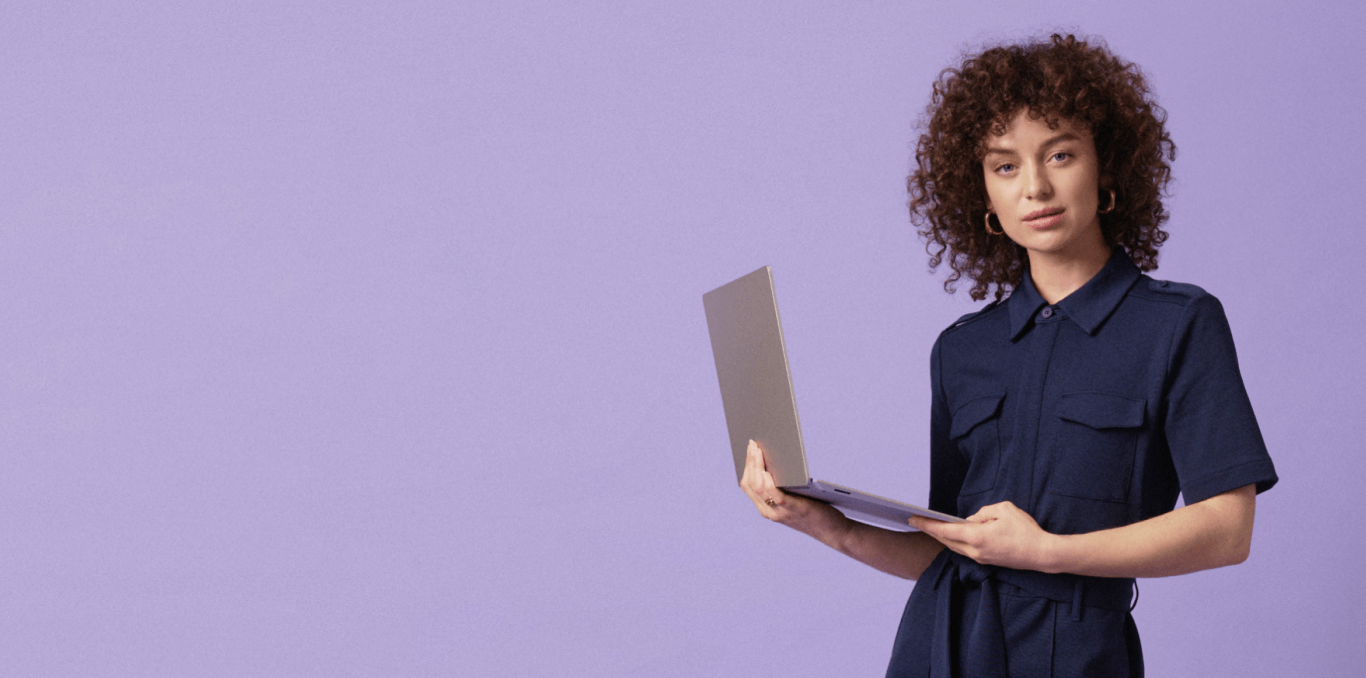 A world of music and podcasts at your fingertips
You deserve a better browser
Opera's free VPN, Ad blocker, and Flow file sharing. Just a few of the must-have features built into Opera for faster, smoother and distraction-free browsing designed to improve your online experience.