Snapshot
Create, edit and share the perfect online screenshot in just a few clicks. The snapshot tool is free and built into Opera Browser. See more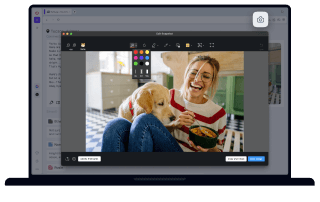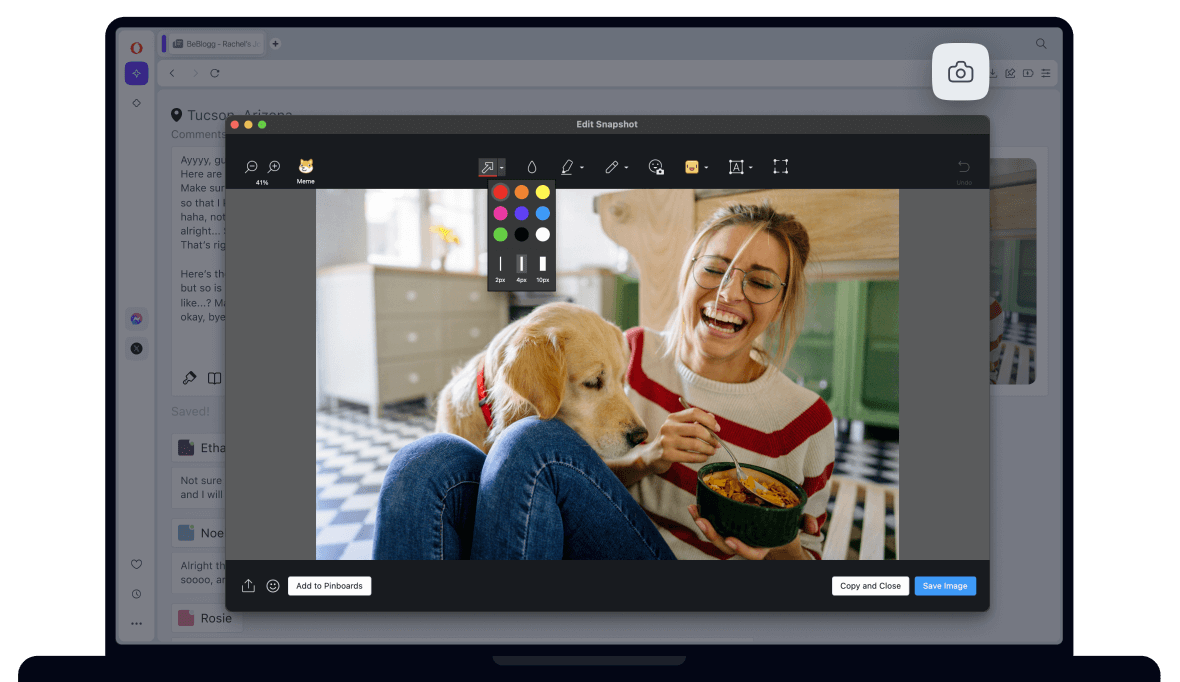 Snapshot benefits
Create, edit and share the perfect online screenshot in just a few clicks. The snapshot tool is free and built into Opera Browser.
Built-in
Snapshot is already part of your Opera browser. No extensions or add-ons necessary.
Easy
Use Ctrl+Shift+5, or click the camera icon to the right of your address bar to get started.
Fun
Add text for memes, dress up a selfie, or add stickers, highlights, blurs, arrows and pictures.
Versatile
Capture an entire webpage, save page as PDF, or copy to clipboard to share or print screen in one or two clicks.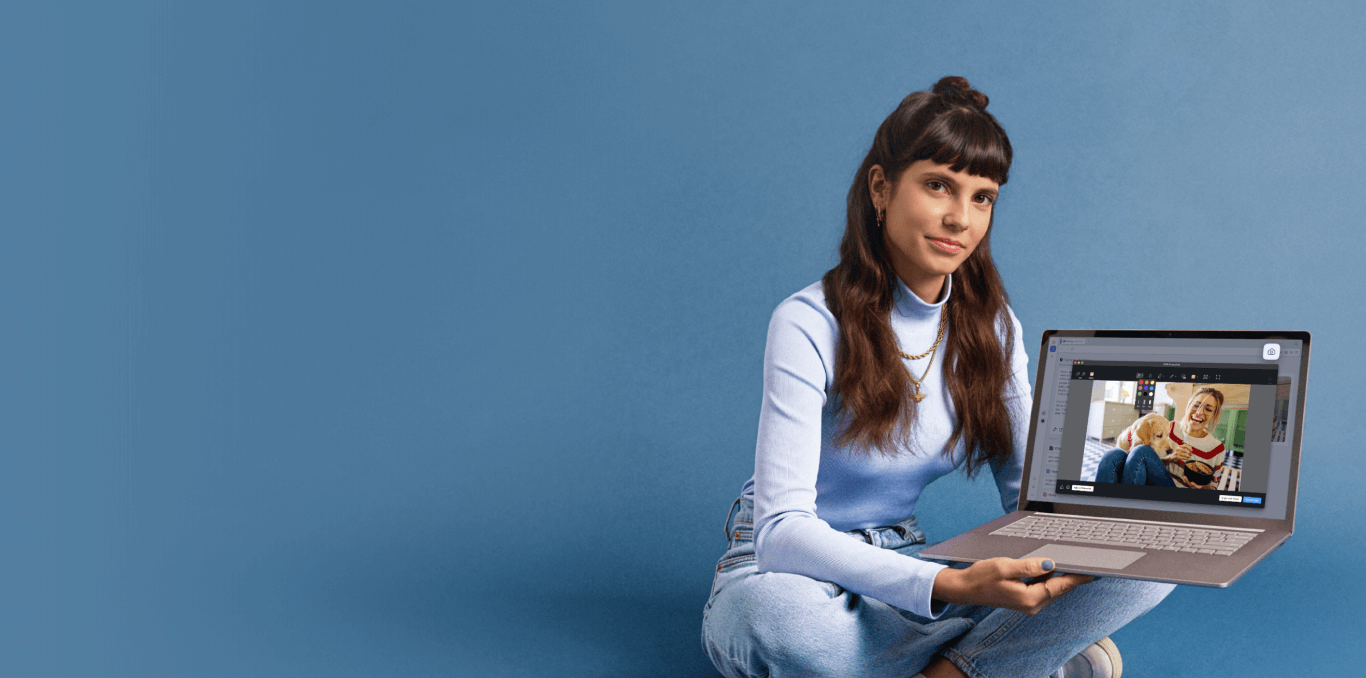 Create, edit, and share the perfect snapshot
Snapshot
We believe the web is meant to be explored and shared. To make this easier, Opera's snapshot feature allows you to capture any part of a web page and then turn it into a masterpiece with editing tools in just a few clicks.
Simple screenshot tool
Snapshot can be used as a simple webpage screenshot tool, which is really useful when you want to copy and paste any section of a webpage, like an image or text. To take a screenshot, or just a selection:
Press Ctrl+Shift+5 on Widows (Command + Shift + 2 on Mac), or click the camera icon in the top-right.
Click and drag the snipping tool to frame what you want to copy.
Select Copy and close.
The screenshot image will be copied to your clipboard so you can paste it wherever you want - like into a document you're working on, into chat in one of your messengers, or into Flow so that your screenshot is available on all of your devices. You can also choose Capture full screen or Save page as PDF to take screenshots of the entire page.
Decorate and edit your screenshots
Beyond a simple screenshot and snipping tool, Snapshot is a neat little image editor. Let's say you want to add a few details to your screenshot image before you post it or paste it, like highlight or blur part of the image, add some text, or place an arrow to point something out. To edit screenshots:
Once again, press Ctrl+Shift+5, or click the camera icon in the top-right.
Click and drag the snipping tool to frame the screenshot you want to copy.
This time, select Capture, which will open up the screenshot editor.
Choose your weapon on top - arrow, blur, highlight, pencil, selfie, sticker, or text.
When you've finished playing with your screenshot image and it's good to go, you can press Copy and close to copy it to your clipboard, or just click Save to keep your edited screenshot.
You deserve a better browser
Opera's free VPN, Ad blocker, and Flow file sharing. Just a few of the must-have features built into Opera for faster, smoother and distraction-free browsing designed to improve your online experience.