Gaming products
Check out the world's first gaming browser, Opera GX, plus see how easy Opera is making it to create and develop your own games. See more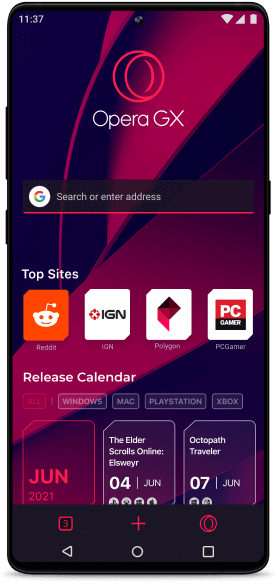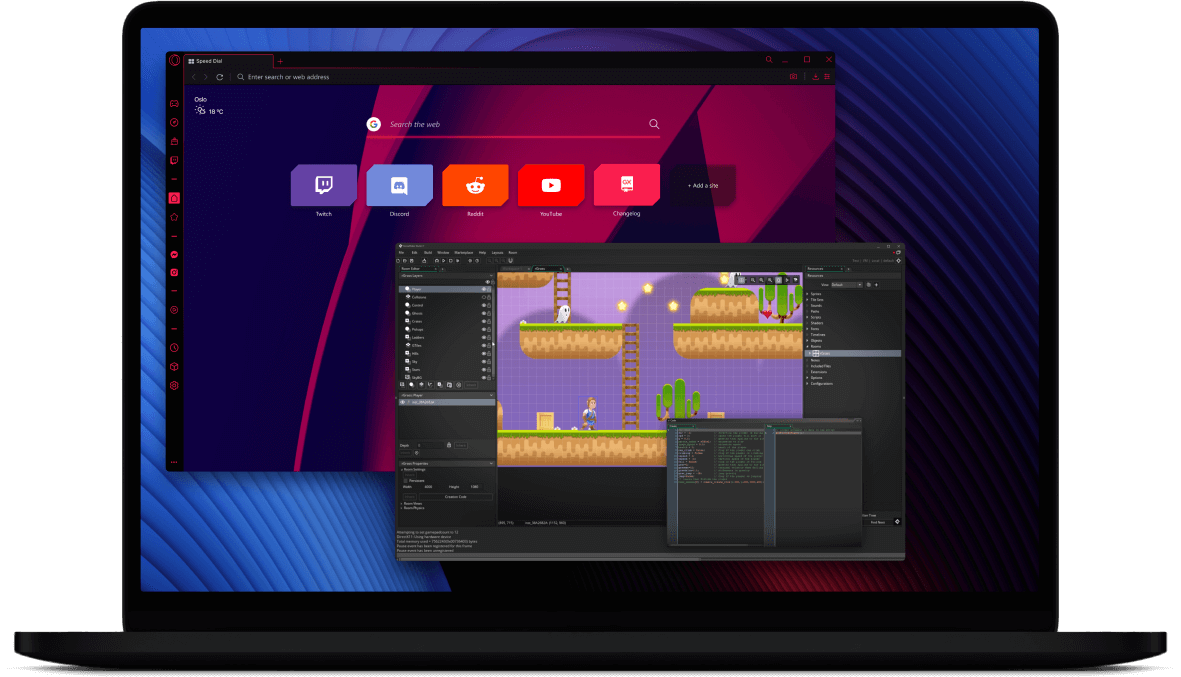 Opera gaming products
We're making the gaming world a better place with innovations like browser resource limiters and comprehensive tools to create games.
Bring your gaming style to mobile. Connect mobile and desktop browsers with the file-sharing Flow feature, smoothly browse on the go with the one-handed Fast Action Button, and protect your privacy with the built-in ad blocker in the mobile browser for gamers.
---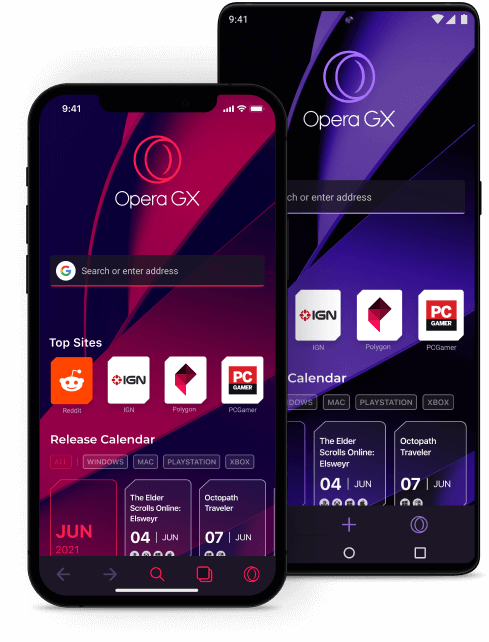 ---
You deserve a better browser
Level up your gaming experience! Download Opera GX and import all of your bookmarks, passwords and autofill in just a couple of clicks.