New ad blocker - Built into the Opera browser. No add-ons. More browsing speed.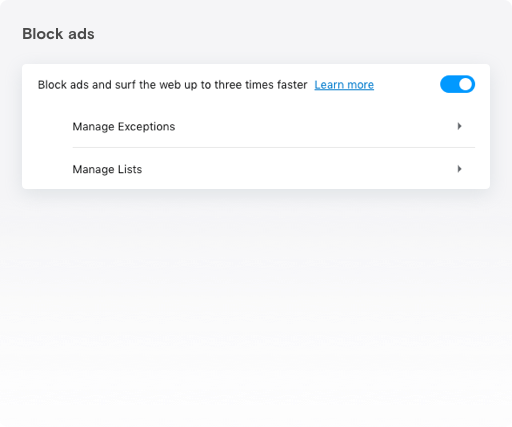 No add-ons required
Opera's ad blocker is built right into the browser. No installation and setup required, just turn on ad blocking in the browser settings.
Of course, not all ads are evil. You can easily unblock ads on any website, if you want.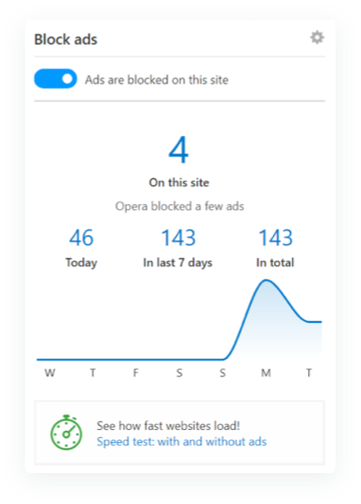 Load pages much faster
Our ad blocker "catches" ads as early as possible, right in the engine, when you first request a webpage. This all happens "under the hood", so all you'll see is how much faster webpages load.
According to our tests, Opera loads content-rich pages up to 90% faster with ad blocking enabled. It's also noticeably faster than the Opera browser combined with various ad-blocking extensions.
Test and monitor
Curious to run your own test? For any specific page, you can run a speed benchmark to check how much quicker it loads with ad blocking on and how many ads were blocked. Also, you can make a screenshot of the test and share it.
Discover Opera's features
Get to know the Opera browser better and do more on the web!
Download the Opera browser and enjoy the web