Benefits of Search in Tabs
Get in the habit of working efficiently with many tabs.
Quick to open
The Ctrl+Space shortcut makes it quick to open. You can also access Search in Tabs from your main menu or the magnifying glass icon to the right of your tabs.
Type to search
Type keywords to search through your open tabs. The list updates as you type with the most relevant tab on top.
Easy to see
The list of tabs shows the logos of sites along with titles and addresses, so it's easy to spot the right tab.
Title and address
When you type a keyword in Search in Tabs, it searches through both the titles and the addresses to make sure you find what you need.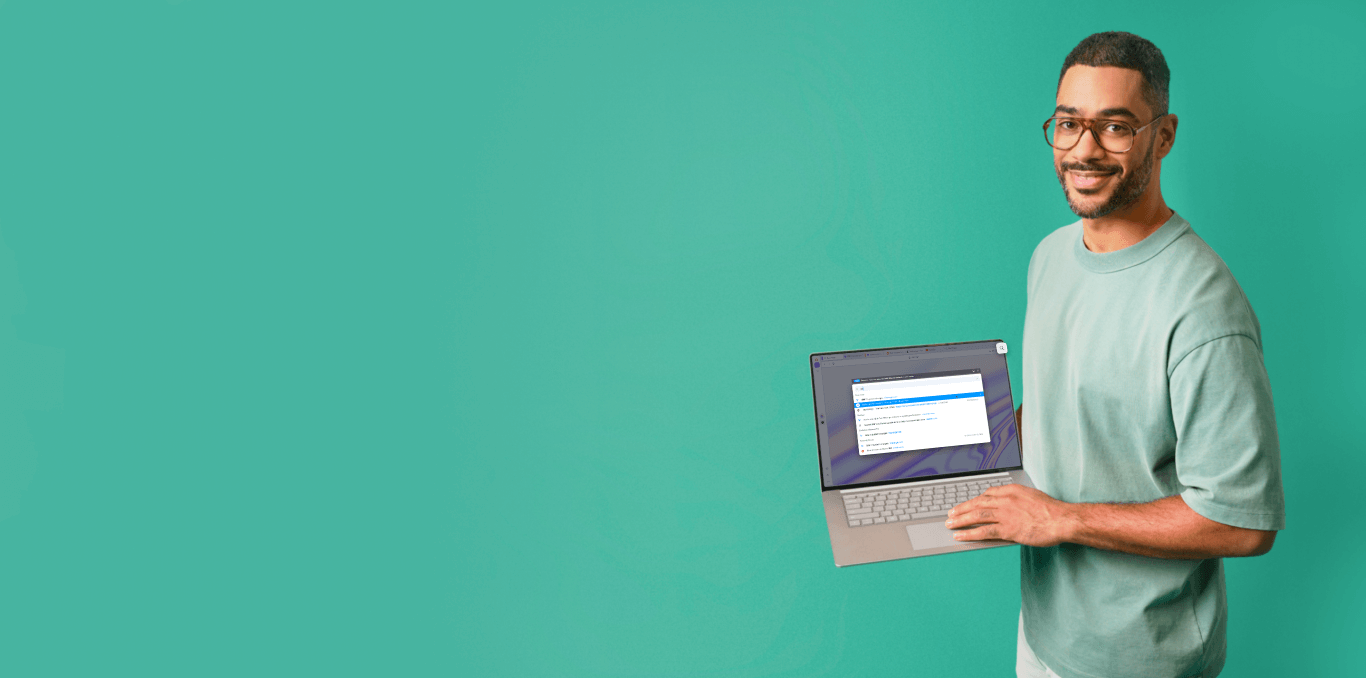 Work and browse more efficiently with many open tabs
Search in Tabs is a simple but extremely useful feature
We use a lot of tabs. With so much to see and do online, why would we do otherwise? The usefulness of a horde of open tabs does begin to be outweighed however, by the difficulty in managing them. If you can't read your tab titles, how do you find the tab you want? With Opera, just click Ctrl+Space and type what you're looking for. Don't like shortcuts? You can also click the magnifying glass icon to the right of your tabs, or open your tab search from the main menu.
Easy tab navigation
The Search in Tabs tool narrows down your open tabs as you type, so even if you only remember one word, or are not sure of the spelling, you can still find the right tab. For even faster tab navigation, you can use your arrow keys to go down the list, and then hit enter when find your tab. And, on the subject of tab management, you should get to know Opera's
Workspaces feature
, and a better way to use
Bookmarks
. You won't regret it.
A good habit to get into
The Search in Tabs feature may seem like a small simple tool, but once you get in the habit of using it, you'll never underestimate its practicality, not to mention its convenience. With a couple keystrokes \you can find the page you were using 15 tabs ago, or the articles you optimistically decided to read later. Never again will you find yourself reopening the same tab again and again, or closing all of your tabs at once out of frustration.
You deserve a better browser
Opera's free VPN, Ad blocker, and Flow file sharing. Just a few of the must-have features built into Opera for faster, smoother and distraction-free browsing designed to improve your online experience.