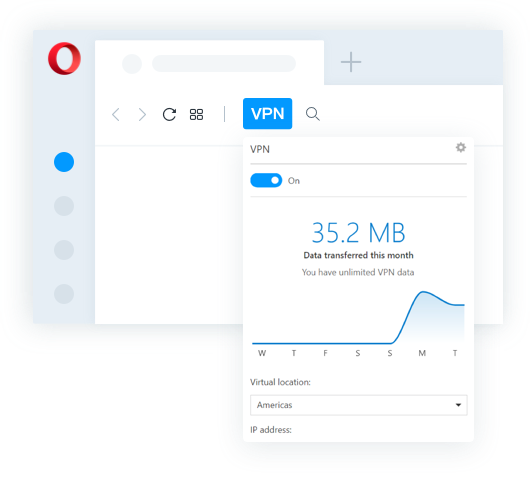 Stay safer and more private
Opera keeps your browsing safe, so you can stay focused on the content. Our secure browser protects you from fraud and malware on the web. Would you like better privacy on the web? Try our unlimited, free VPN feature.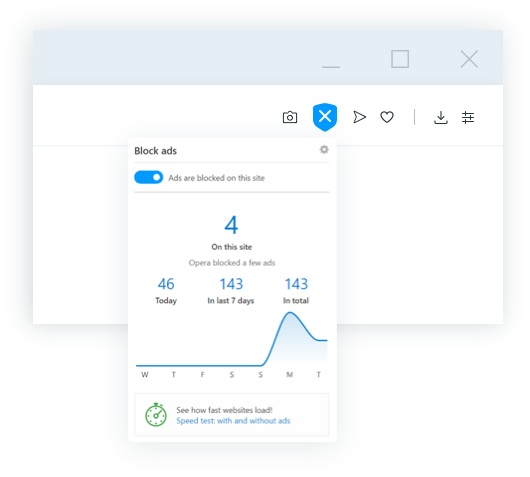 Enjoy an ad-free web
Tired of online ads? Opera is the first major web browser that can block ads for you without add-ons. According to tests, our built-in ad blocker makes content-rich webpages load in Opera up to 90% faster.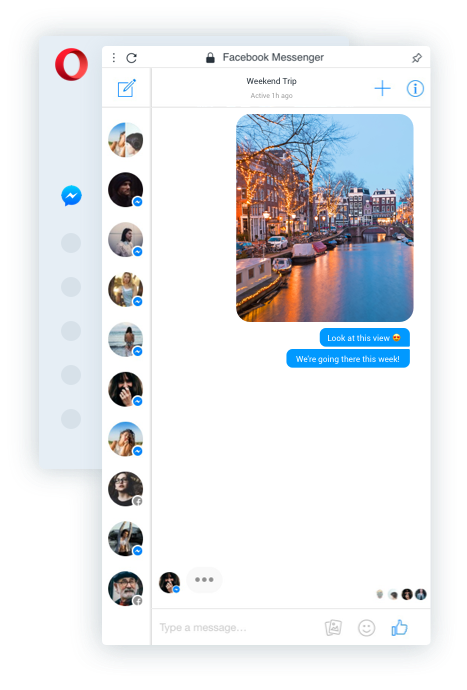 Chat and browse at the same time using messengers in Opera
Now you can keep all messages at hand with Facebook Messenger, VKontakte and WhatsApp built into the browser.
Multitask on the web easily
Our visual bookmarks, tab cycling and customizable shortcuts, keep you on track and save you time. Can't get enough online video? Don't miss our new video pop out feature - a floating, moveable video frame that lets you keep browsing or work in other apps without missing any of the action.
Browse faster and longer
Opera's speed and performance are among our top priorities. The data-compressing Opera Turbo feature, native ad blocker and other features will help you browse faster. And, the new battery saver feature will help you browse longer, too: it extends laptop battery life by up to 50%.
Currency conversion while you shop
With a currency converter built right into the browser, Opera helps you shop online around the world without any nasty surprises on your credit card bill.
Personalize your browser
Over 2,500 extensions make it easy to customize Opera. Download the extensions and themes you like from Opera's add-ons catalog  to get the best browser experience with a personal touch. With the animated themes, you can even bring Opera's start page to life.
Take your browser data with you
Switch between devices and pick up browsing where you left off with Opera sync. Bookmarks, open tabs and other data stay synced through your Opera account. Want to keep Opera with all its settings handy on a USB drive? Try our portable version.
Get your personal news feed
Opera brings the latest news to one spot, available from the browser's start page. Personalize your news feed to read what is most relevant to you. You can add preferred news sources from all over the world, in addition to the top 50 articles from your region.
Choose light or dark mode
Adjust the Opera browser to your preferences and browse the web the way you like it.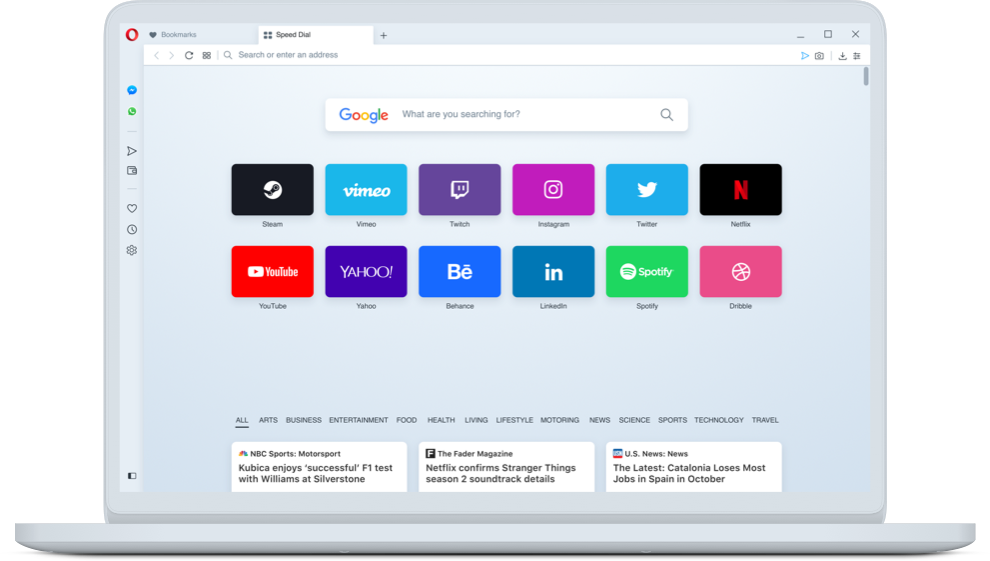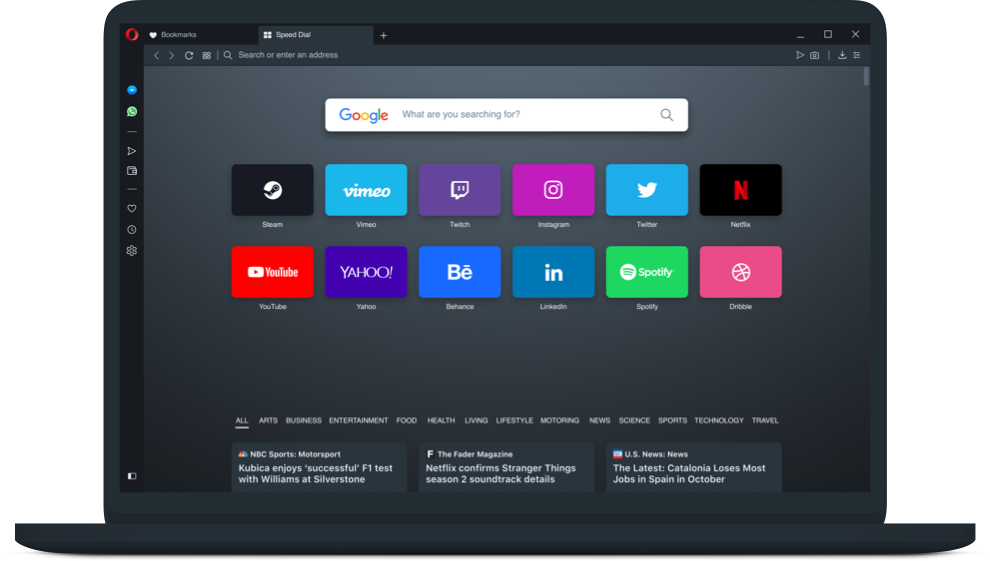 Discover Opera's features
Get to know the Opera browser better and do more on the web!
Download the Opera browser and enjoy the web