Battery saver
Battery saver in the Opera browser: Extend your laptop battery life
Download now It's free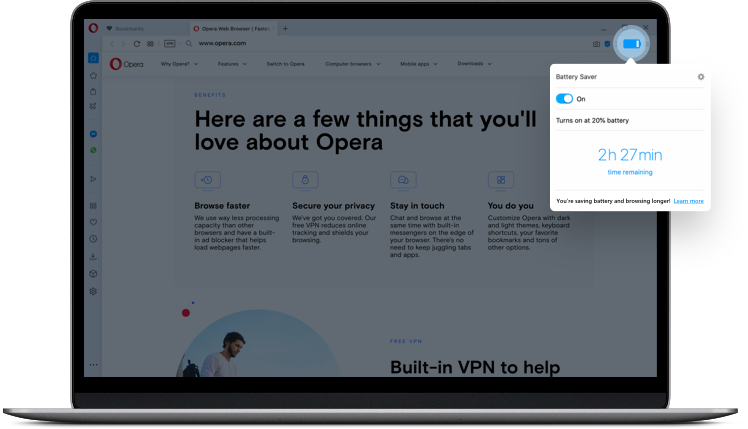 Battery saver
Browse up to an hour longer
According to our tests, the Opera browser runs up to 35% longer with the battery saver on, compared to other browsers like Google Chrome and Microsoft Edge. Depending on your laptop model, this might give you an extra hour of browsing away from a power outlet.
You can find more info about our testing below.

One click
How to enable the battery saver feature in Opera
To keep things simple, we've placed the battery saver icon right next to the search and address field. You'll see it when your laptop's power cable is unplugged. Click it and flip the switch to activate the battery saver.
And, whenever your battery goes down to 20%, we will give you a nudge to switch the battery saver on and enter power saving mode.
Battery saver in the Opera browser: Extend your laptop battery life
Discover Opera's features
Get to know the Opera browser better and do more on the web!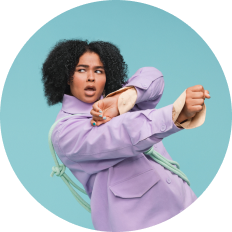 You deserve a better browser
Free VPN, ad blocker and Flow - Just a few of the must-have features built into Opera for faster, smoother and distraction-free browsing.