Aria
Free browser AI
Chat and create with Aria on mobile and desktop. Opera's free AI chatbot answers your questions and generates content with real-time access to the web. See more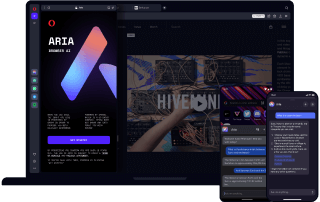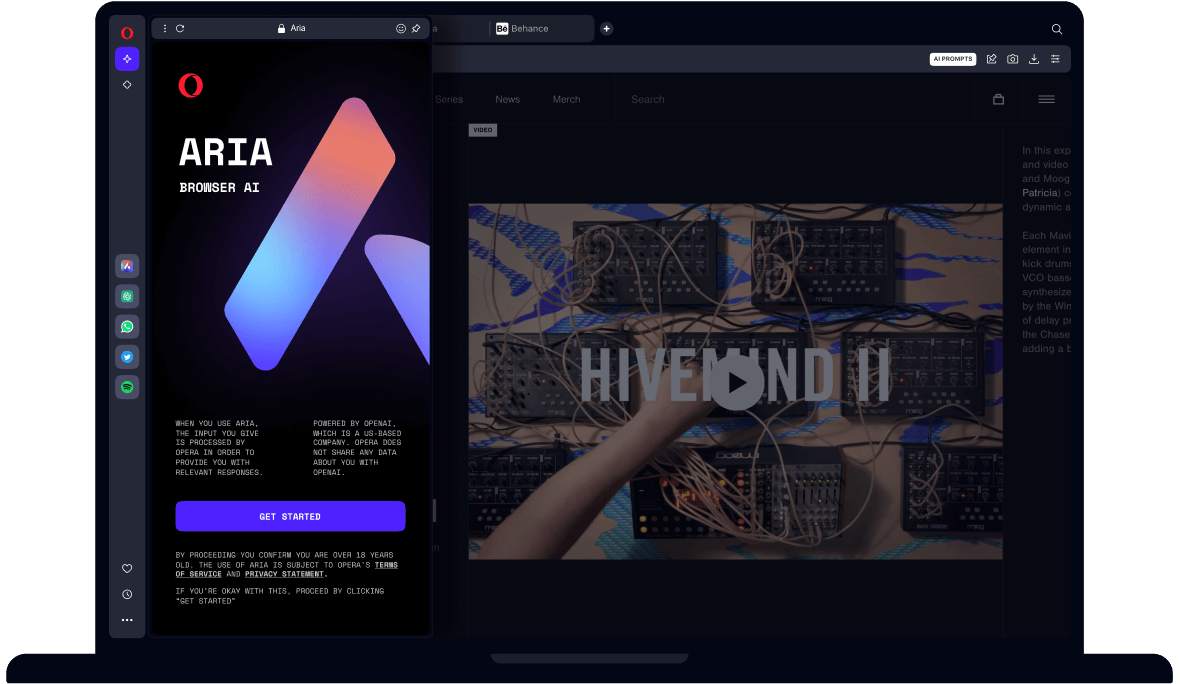 Benefits of Aria, Opera's free AI
Got questions? Aria delivers instant answers and fresh content with up-to-date information from the web.
Accessible
Aria can be summoned with Ctrl (⌘) + / in Opera for desktop. Access Aria AI on mobile in the main menu on Opera for Android or iOS.
Enlightening
No more digging through webpages for the info you need. Aria gives you clear answers instantly in AI chat on Android, iOS and desktop.
Connected
Unlike other AI chatbots, Opera's free AI is connected to the web, providing real-time information that's not limited to the past.
AI writer
Emails, tweets, research and more. Aria generates content based on your ideas in just a few clicks, both on mobile and desktop.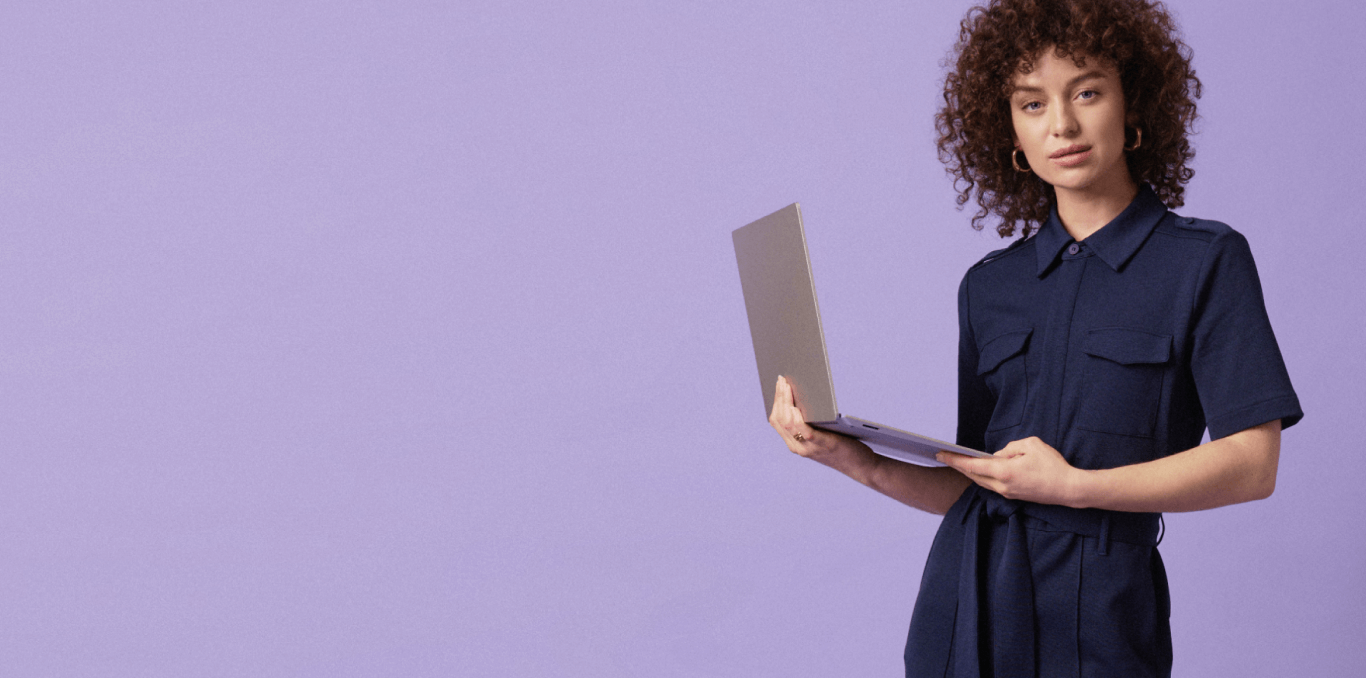 Chat and create with Aria, Opera's free browser AI
You deserve a better browser
Opera's free VPN, Ad blocker, and Flow file sharing. Just a few of the must-have features built into Opera for faster, smoother and distraction-free browsing designed to improve your online experience.