Integrated Messengers
Chat and browse the web at the same time with your favorite messengers built into Opera. See more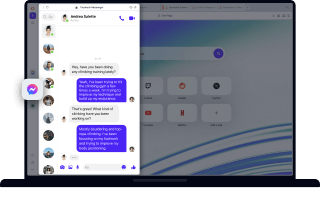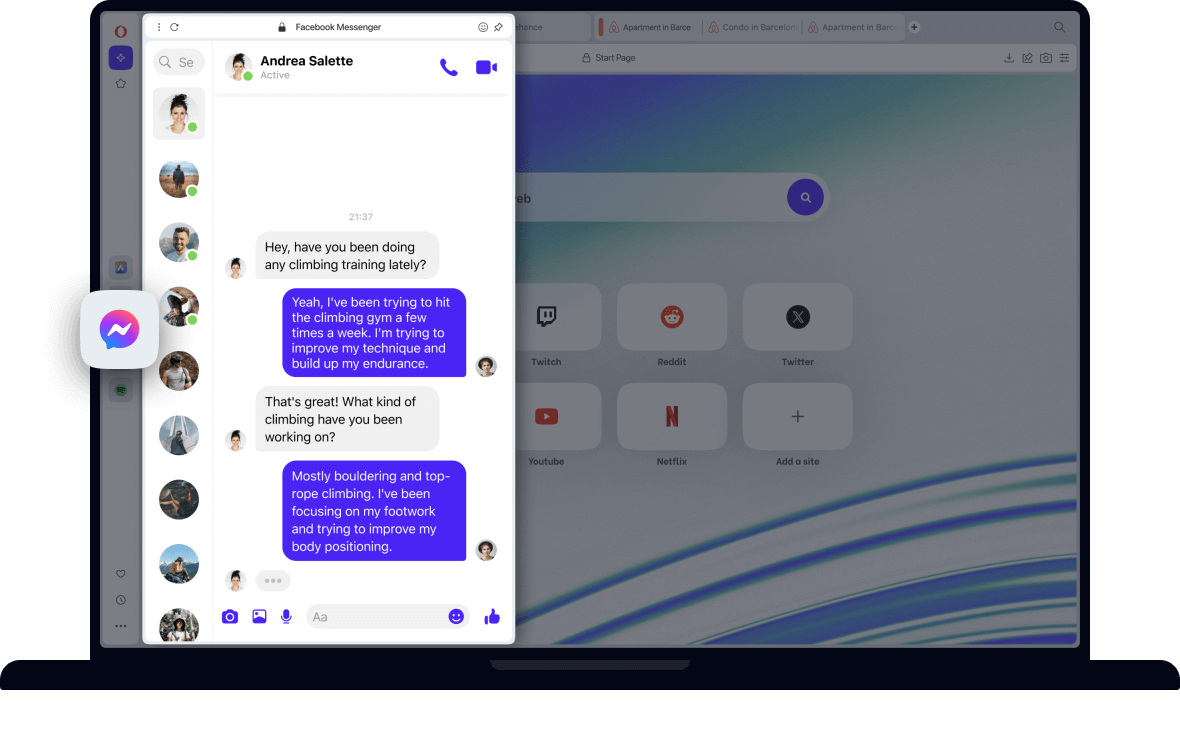 Benefits of integrated messengers
Chat and browse the web at the same time with your favorite messengers built into Opera.
Messengers
The most popular messengers - Facebook Messenger, WhatsApp, Telegram, and VKontakte - are already available in your Opera sidebar.
Integrated
Messengers in Opera are fully-integrated. Call, chat, send messages and share media without an extension or separate messenger app.
Connected
Never miss an update with notifications in your sidebar. You can mute or log out whenever you want.
Pin chats
Browse the web and chat side-by-side by pinning your messenger conversation. You can pin or unpin your messenger with a single click.
Why use integrated messengers?
Here's what users have to say
WhatsApp
---
"It makes it easier to talk to my friends this way"
Messenger
---
"Talking to family and friends is more convenient and I don't have to grab my phone or open a new tab."
---
Opera user from Philippines
Telegram
---
"This is such a useful function, because you can open anything you need in just one click"
---
Opera user from United States
WhatsApp
---
"I like this feature because I don't need to have another tab opened."
Telegram
---
"This feature is a great alternative to the desktop version."
Messenger
---
"It's super efficient and not so time consuming!"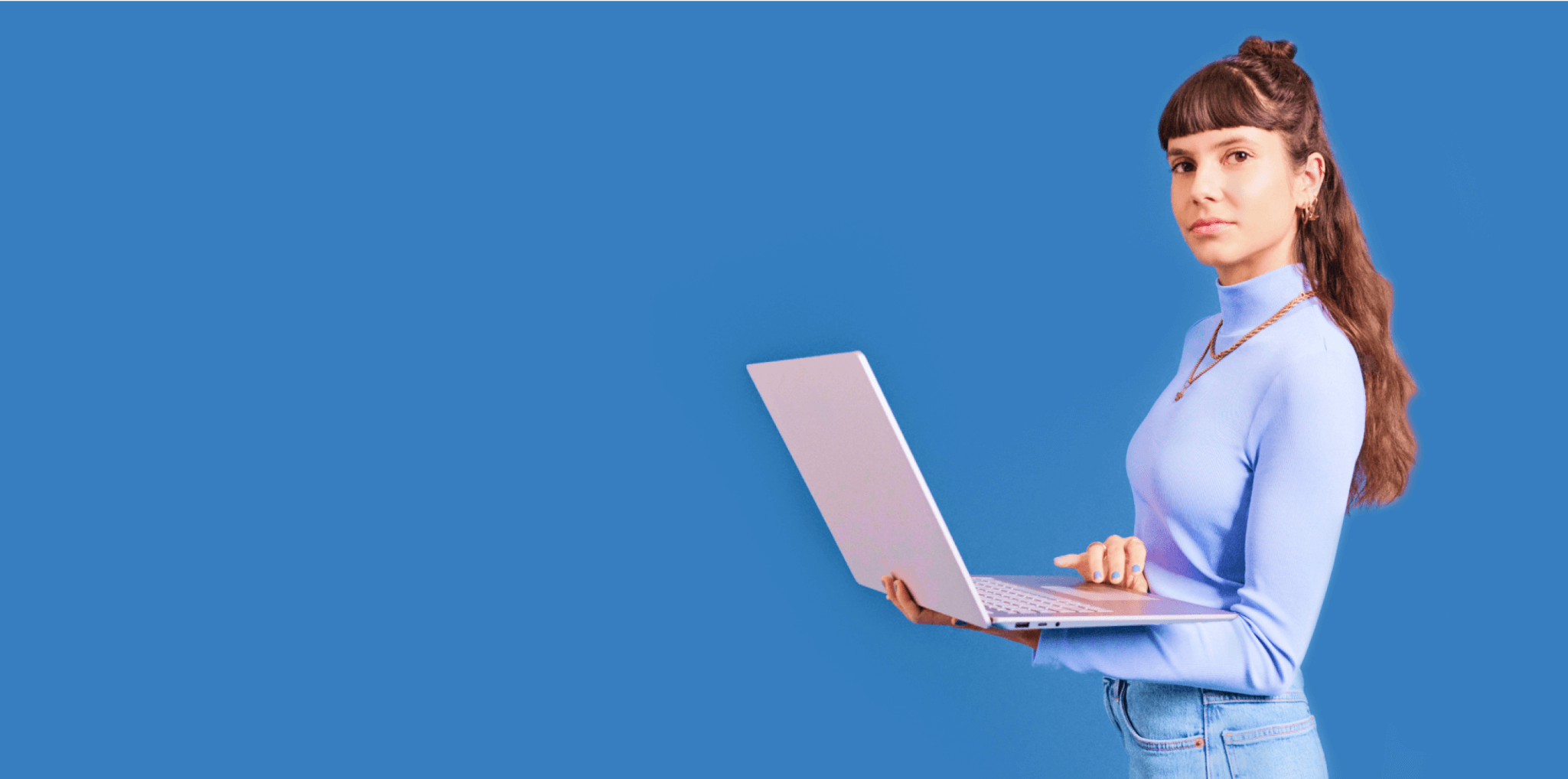 Chat and browse at the same time using messengers in Opera Browser
You deserve a better browser
Opera's free VPN, Ad blocker, and Flow file sharing. Just a few of the must-have features built into Opera for faster, smoother and distraction-free browsing designed to improve your online experience.