Browsers for the real you
Download free Opera browsers for computer, mobile, gaming, and data saving. Discover web browsers for everything you do on every device, connected and customizable. See more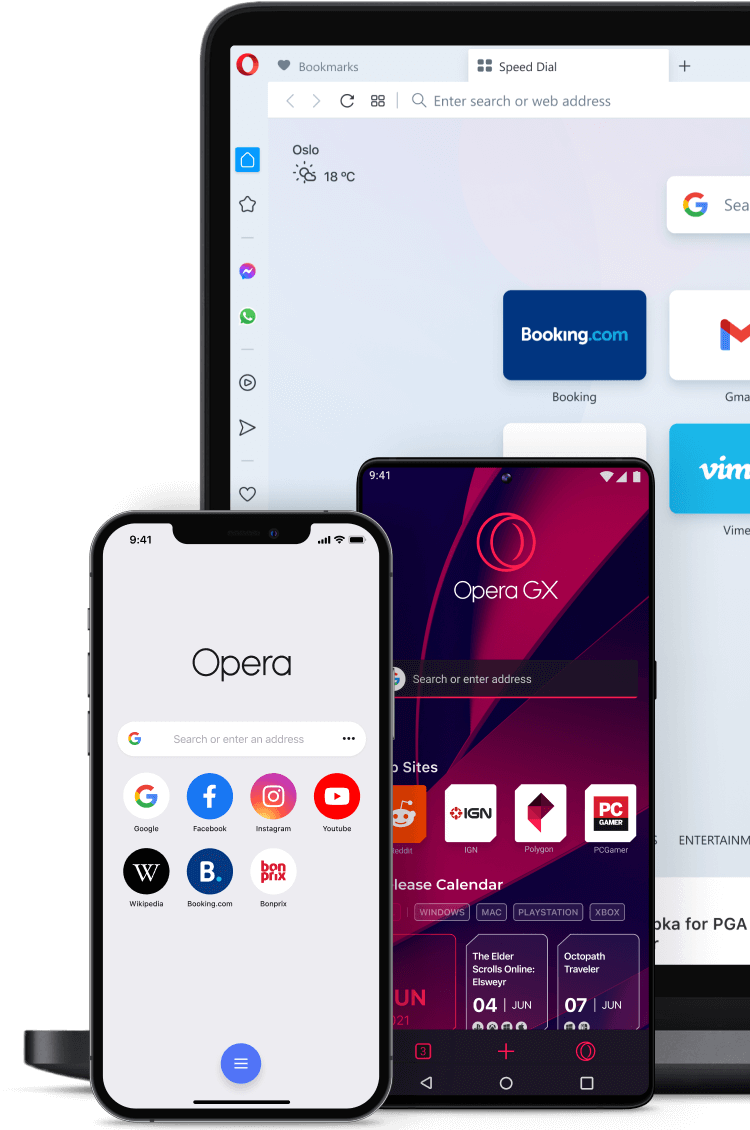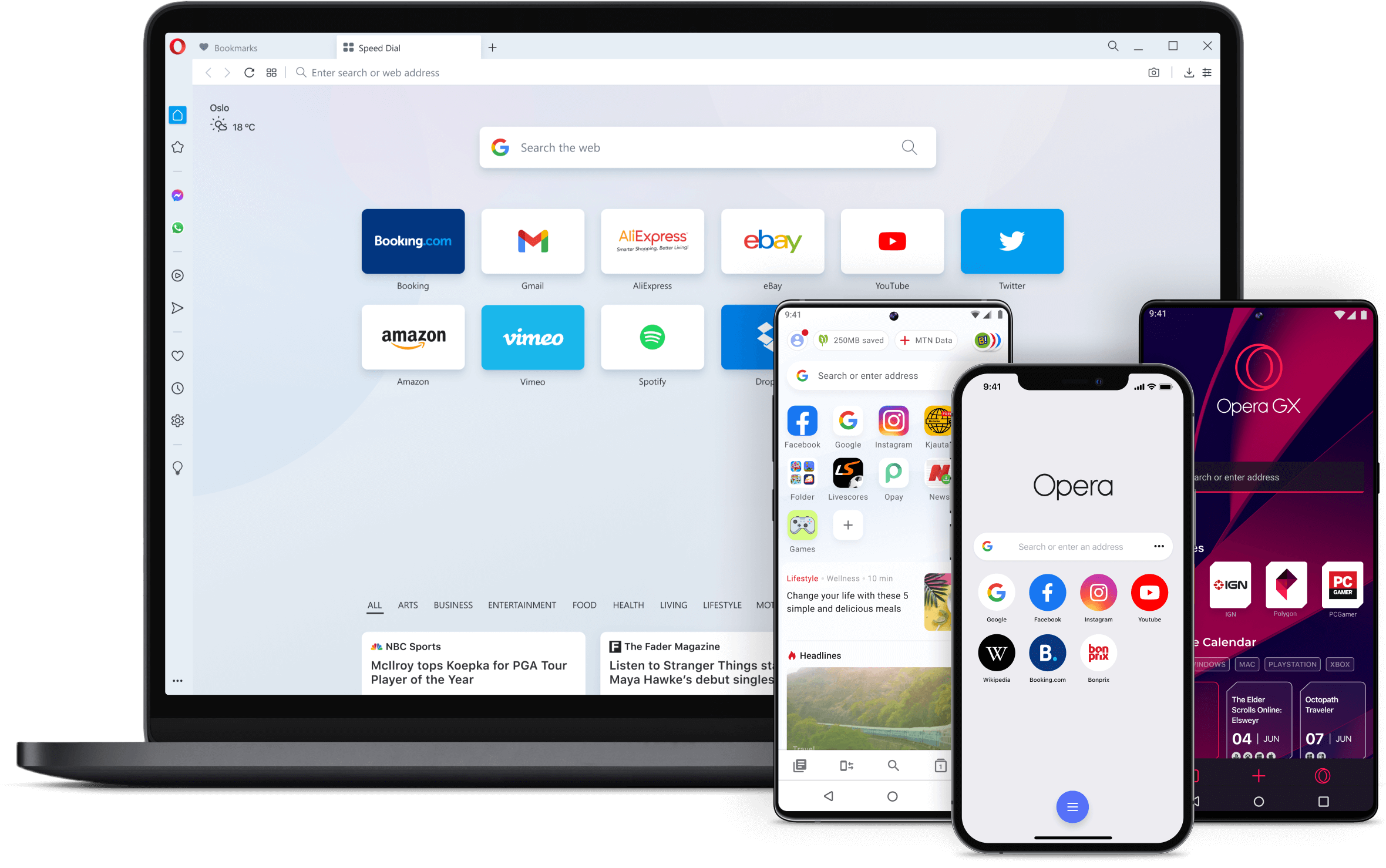 Innovative browser features
Group tabs, share files, stay connected, create pinboards, edit snapshots, pop out videos, play all your music, manage your cryptocurrency - without juggling apps. Explore the browser features you didn't know you needed, and do more in your browser.
Browse faster, safer and smarter. Opera Browser is built for the changing web - block unwanted ads, use a free VPN, connect desktop & mobile browsers, and explore dozens of additional innovations that make Opera Browser truly personal.
---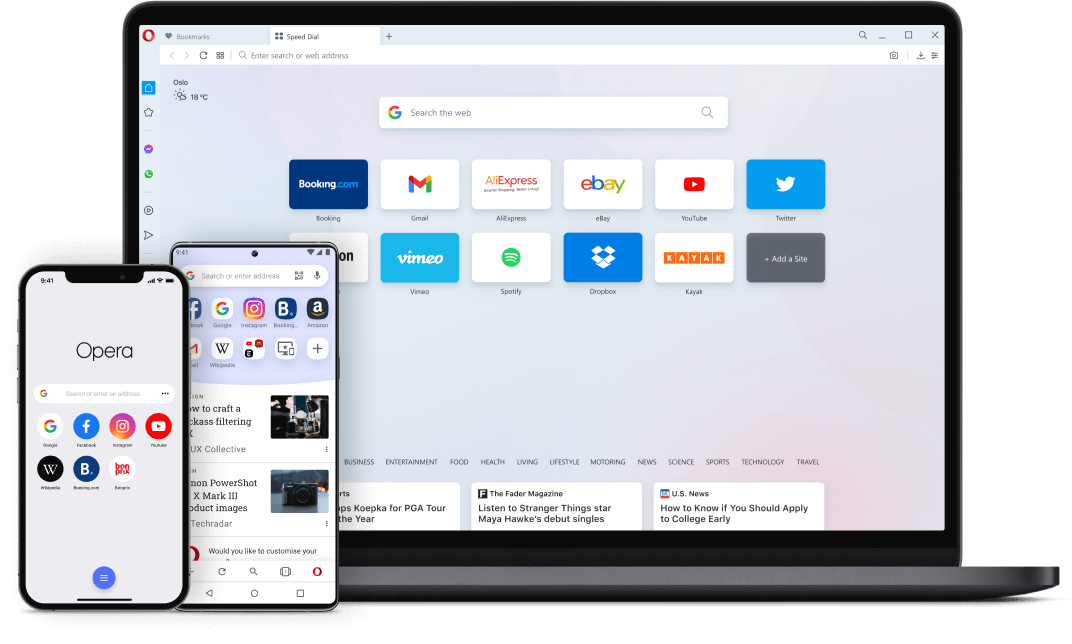 Get maximum content for minimum data and stay connected, wherever you are. Save data, browse privately, get AI-powered news, use an integrated media player, and customize your web browsing - all in one smooth mobile browser.
---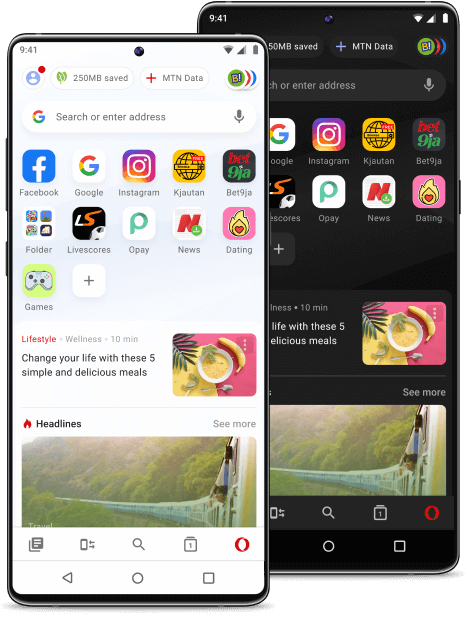 We design Opera browsers the way we want to use them ourselves, offering real solutions for the way we all use the internet. Get speed, security, and constant innovative updates with Opera browsers. You'll be amazed at what you can do with your personal web browsers, tailored for each device and different needs.
Over 400 million users worldwide choose Opera browsers
---
Ready?
It's time to switch browsers
Opera makes switching web browsers easy, on any operating system for desktop or mobile. We help you import the data you want from your old browser so you can continue browsing the internet without missing a beat.
---
Check out what's new
in Opera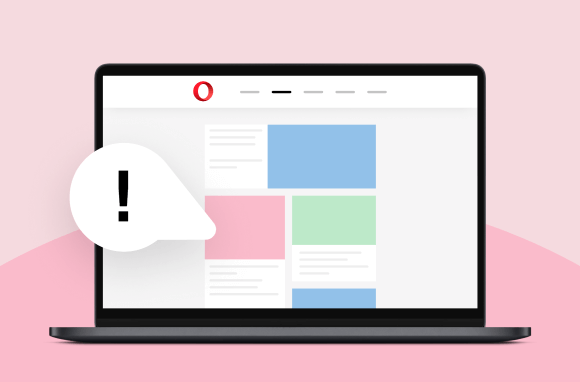 Visit our news page for the latest updates and news about our desktop browsers, their features and the future of browsing. Read about Crypto Wallet, Web 3, the Opera GX gaming browser and what's coming soon from Opera.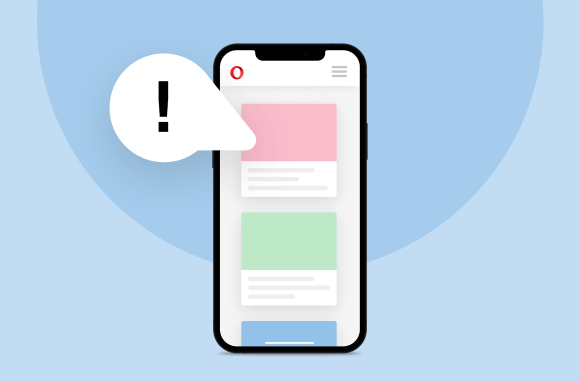 Read about our design award-winning mobile browsers, synchronization between devices and other improvements. Get the latest updates and news, and find out what's in the works for mobile browsers at Opera.