Share data
Share images, links, videos, notes and files
Flow is your personal space for links, videos, images, notes, and files that you want to access from your computer and phone.

Connect devices
Connect your devices with Opera
Establishing the connection between your computer and phone doesn't require a login, password or an account. Just download the Opera Touch browser to your phone and use the app to scan the QR code provided in your Opera desktop browser. The connection is private and secure, and your data is encrypted.

Opera Touch for Android
Tap the address and search bar on your start page. Tap the QR code icon at the right end of the bar.
Share things smoothly between your computer and phone
Discover Opera's features
Get to know the Opera browser better and do more on the web!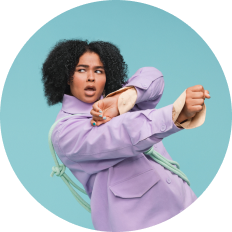 You deserve a better browser
Free VPN, ad blocker and Flow - Just a few of the must-have features built into Opera for faster, smoother and distraction-free browsing.