Cari web dan temukan tab yang lebih cepat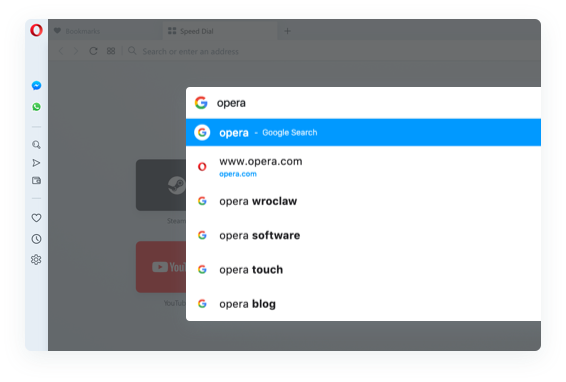 Stay focused
When you open Instant Search, the current web page fades out to let you focus on your new search. We've made a large, easy-to-read interface so that you feel comfortable while getting to the answer you need.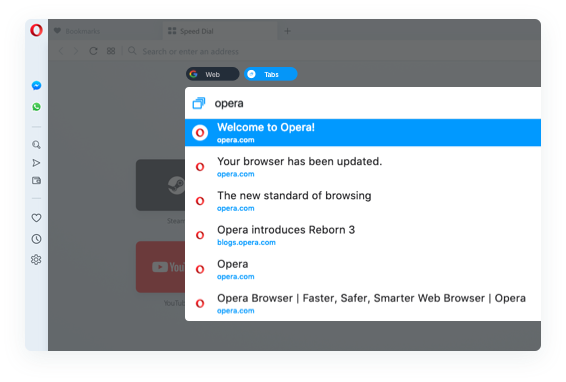 Find a tab
Instant Search lets you jump to the tab you are looking for.
Langkah cepat keyboard
With Instant Search open, simply hit the Tab ↹ key to have Instant Search locate a specific tab. You can also launch into tab search by pressing CTRL + Space.
Temukan fitur Opera
Kenali browser Opera lebih baik dan lakukan lebih di web!
Unduh browser Opera dan nikmati web