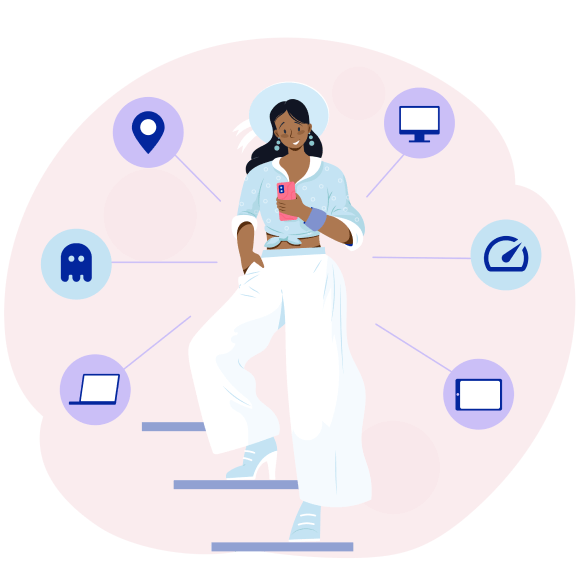 Back
What is a VPN (Virtual Private Network)?
If you lived in a house made entirely of glass, anyone who wanted would be able to watch everything you do. Not a pleasant thought, right? Unfortunately, that's exactly the situation many people put themselves into by using the internet without a secure and trusted VPN connection. So, exactly what is a VPN?
A Virtual Private Network (VPN) is an encrypted internet connection that adds an extra layer of privacy and security to your online activity. It's the equivalent of installing tinted two-way glass throughout your glass house, allowing you to see out, but no one else to see in. When you use a VPN, your data is sent through an encrypted tunnel to the VPN servers, and no one, not even your internet service provider or the government, can access it. This private internet access also protects your online identity - your device's real IP address is hidden by the IP address of the VPN server. This allows you to safely use the internet anywhere in the world, even on public Wi-Fi networks.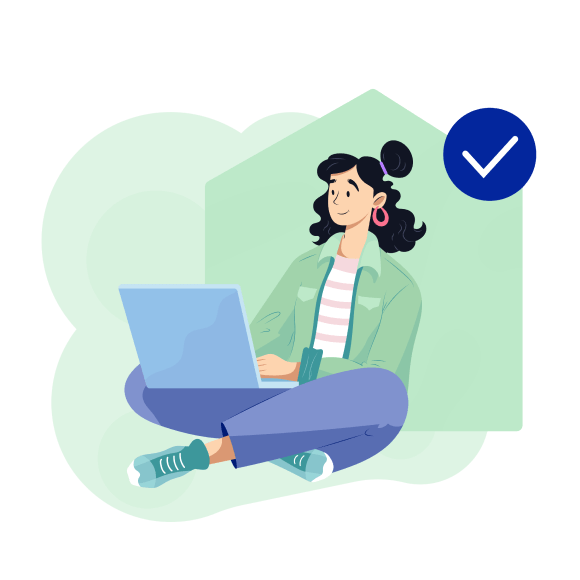 How does a VPN work?
When you connect to the internet without a VPN, your internet service provider simply takes your information and redirects you to the website you want to visit. When you use a VPN however, you first connect to a VPN server that hides your true location and IP address, even when you're using public Wi-Fi. Your VPN connection is encrypted, so all your internet traffic, the data you send and receive over the network, is protected as well. Using a VPN allows you to safely visit any website, even in countries where freedom of speech is restricted. With a VPN, you have secure online access to data all over the world and, most importantly, this access is completely secured by your VPN connection.
The process of using a VPN is like this:
You turn on the VPN service and, after authentication, it connects your device to the secure VPN server.
Your device's connection will appear to originate from the IP address of the server you connect to, keeping your own IP address hidden. Depending on the VPN server you choose, this can be an IP address from a different country.
The VPN server encrypts your connection, protecting your data and internet traffic.
All data is sent to and from the VPN server through a secure tunnel that doesn't allow your data to be stolen. The best VPN providers offer no-log services.
Once the data reaches your device and is decrypted, it is permanently deleted from the VPN server - you are and always will be the only person who has access to it.
Why is using a VPN so important?
A VPN protects your privacy. Even though you have nothing to hide, you have the right to private internet access both at home and on public Wi-Fi. Protecting yourself with a secure VPN connection is prudent, no matter what you do online. Below are some of the main reasons you should always use a VPN service to protect your privacy online.
Subscribe now & stay safe online
Try VPN Pro risk-free for 7 days
Subscribe to VPN Pro
30-day money-back guarantee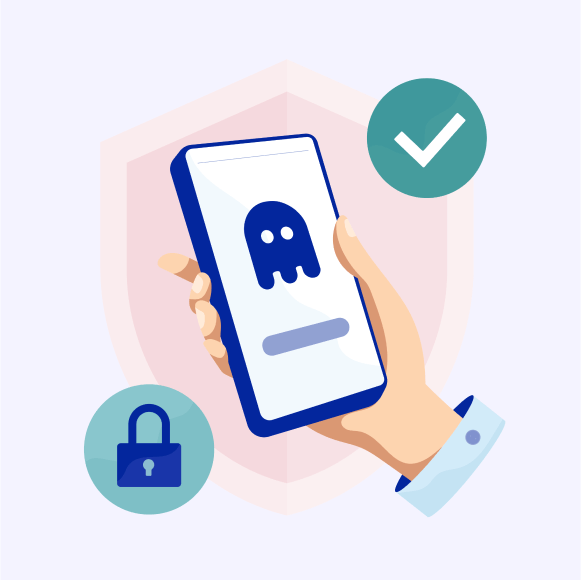 You get enhanced privacy protection
Your internet service provider, marketers, and even your state government watch internet activity and can track your every move online, intercepting your traffic and reading your private conversations. A virtual private network, like VPN Pro, protects your data behind an encrypted VPN connection and hides your IP address, so you are the only person who has access.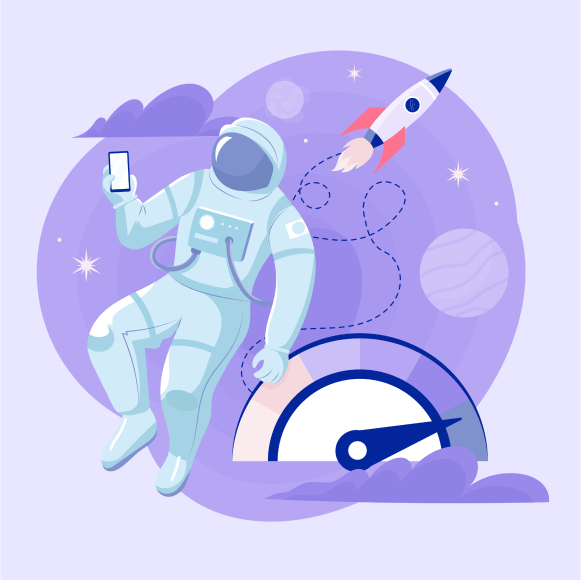 You get the fastest browsing possible
Limited bandwidth? With VPN Pro enabled, it's no longer an issue. Connecting through your secure VPN service ensures you get the full speed of your connection, whether you're playing online games, downloading a large file via P2P, or just browsing the web. With VPN Pro on your mobile devices, your internet service provider won't limit your speed. Additionally, you can enable data savings mode alongside VPN Pro to make sure you don't go overboard.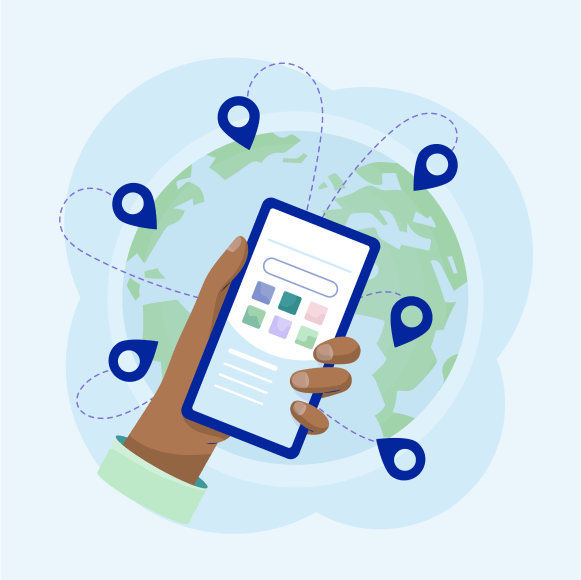 You can hide your IP address and access any content
A VPN provider, like VPN Pro, lets you access content from any place in the world. When you use a VPN service, you'll always have the IP address of the VPN server you're connected to. Since you can easily switch your virtual location with VPN Pro, you can use social networks and services that wouldn't be available if you weren't using a virtual private network.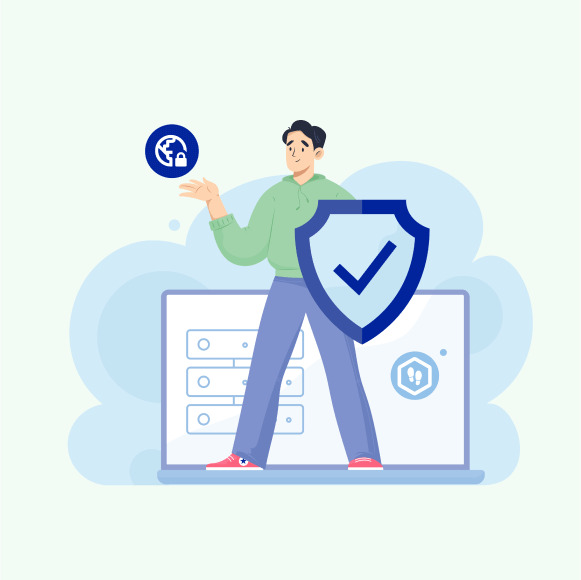 Your connection is secure, even on public Wi-Fi networks
If you're a frequent traveler and use Wi-Fi at hotels, or even if you just connect to the internet at local coffee shops, using a public Wi-Fi network carries risks. Without a secure VPN connection, your data is vulnerable to theft by hackers, your IP address can be seen, and your device can be infected. However, as long as you use a secure and trusted VPN provider, like VPN Pro, you're protected from such attacks, no matter where you connect to the internet.
What is a VPN (Virtual Private Network)?
To sum up, a virtual private network is an encrypted internet connection to private VPN servers. By routing your internet traffic through this secure connection, your VPN provider ensures that no third parties can see your online activity, access your personal data, see your IP address, or know which websites you visit, even on public Wi-Fi. Simply put, when you use a VPN, you increase your security and privacy so you can browse the internet safely.
---
Related topics
Looking for the best VPN for your mobile device?
Get serious
protection now
Subscribe to Opera VPN Pro today for just $4 per month
Subscribe to VPN Pro
30-day money-back guarantee