Opera portable browser
Opera for Windows is packaged in a portable browser version that you can always have at hand on a USB drive.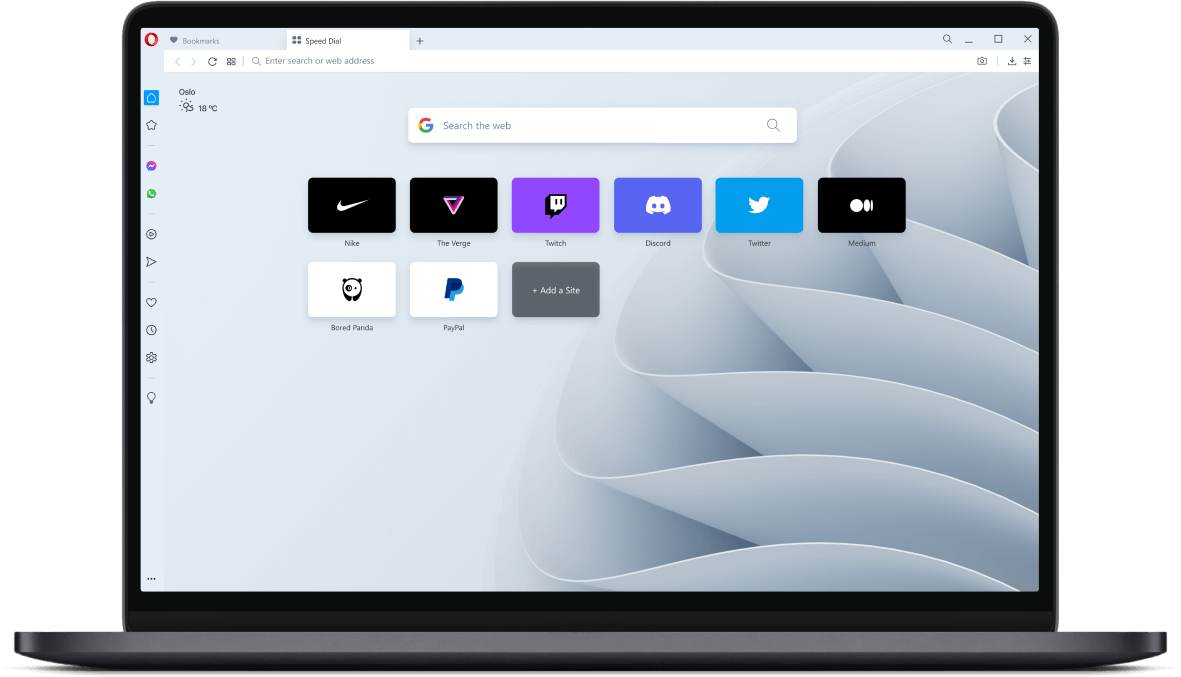 What is portable software?
Portable software is a version of an application that is packaged for use direct from portable storage devices, such as USB drives. You can use it on computers where you're not even allowed to install any programs (for example, on public PCs). Using portable software, you don't leave any settings files or other data on the computer.
Are there any functional limitations in Opera portable?
No. The portable edition is a full-featured version of Opera browser. Built-in ad blocking, visual bookmarks, battery saver, personal newsreader - continue using these and other functions on any computer. Read more about the key Opera features.
What is special about a portable browser?
No matter which computer you work on, you can always run the Opera browser from a USB drive. Your browsing history, bookmarks, installed extensions and other data will only be saved to your user profile on the USB. None of that info will be stored locally on the computer.
Which Windows versions does Opera portable work with?
You can use Opera portable on Windows 7 and higher versions.
Get a lightweight and fast portable browser!