Opera Crypto Browser
Experience the Web3 browser for crypto users. Get crypto-oriented security enhancements, manage multiple crypto wallets simultaneously, and access Discord, Telegram and more directly from the sidebar. Read more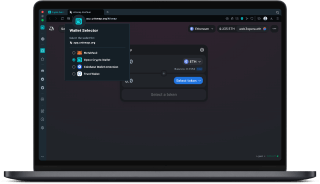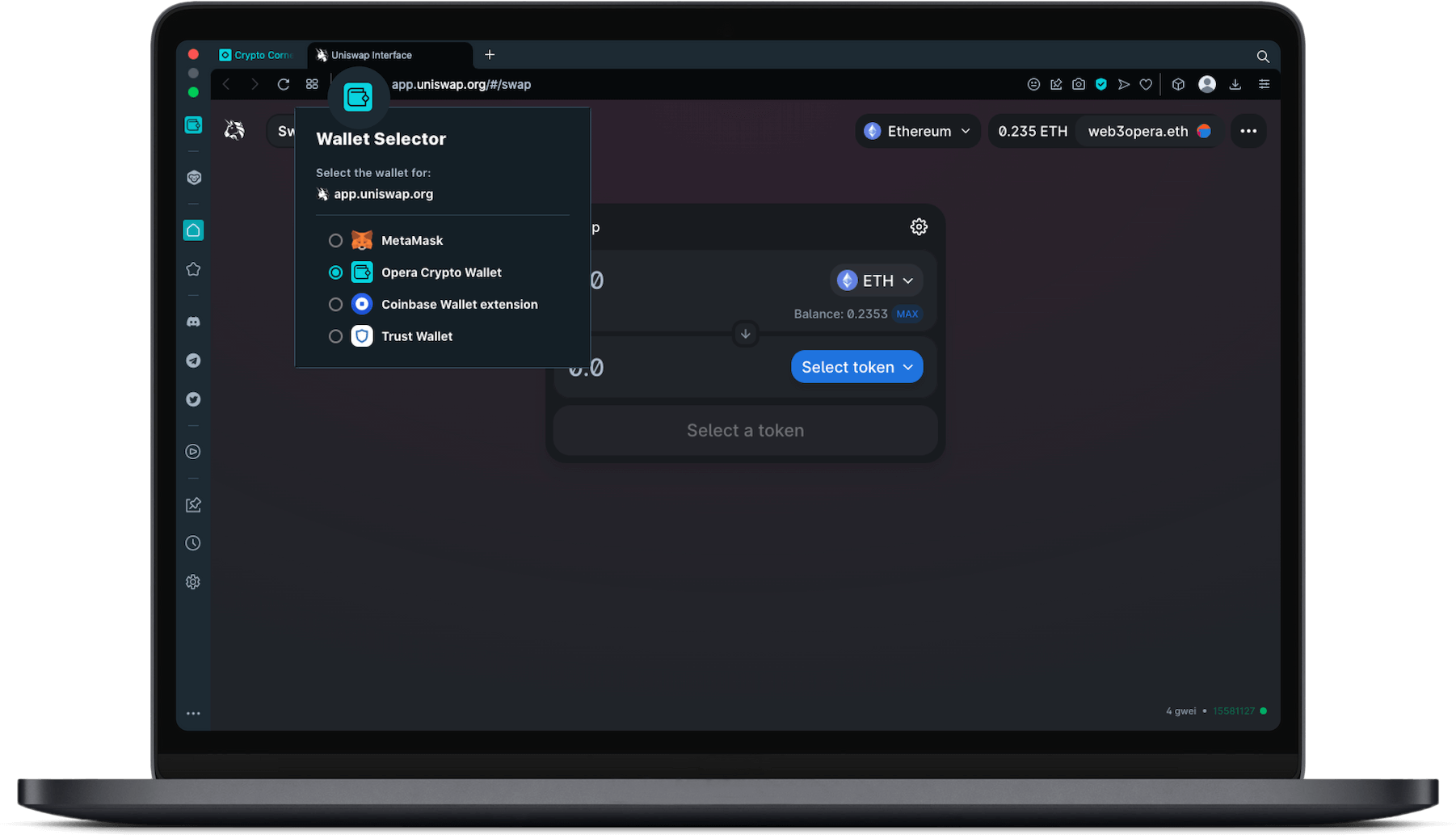 What is Opera Crypto Browser?
Opera Crypto Browser provides both the crypto-curious and crypto-savvy with a smooth, private and secure Web3 experience. With Web3-focused features, a strong partnership network across the crypto ecosystem, and Opera's robust browsing technology, Opera Crypto Browser provides a unique and safe Web3 experience with features such as a secure clipboard, phishing protection, a malicious-address checker, and the industry's first multi-wallet management tool: the Wallet Selector.
Unlock the gateway to Web3 and Crypto
Seamless Web3 experience
Crypto Browser is designed for seamless interaction with Web3 DApps and multiple wallets. The Wallet Selector lets you easily switch between your Opera Wallet and favorite wallet extensions, like Metamask. You can also discover new DApps every day in Opera's dedicated DApp store, your go-to place for Web3 exploration.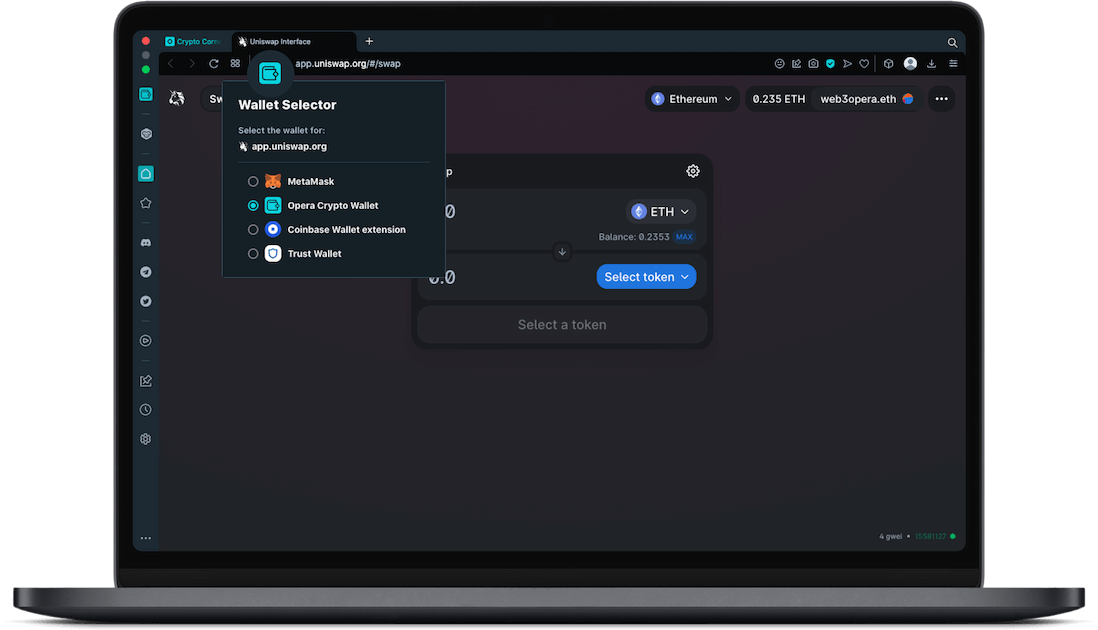 Native multichain non-custodial wallet
Access your cryptocurrencies and NFTs, and sign into DApps without installing any extensions. Opera's built-in Crypto Wallet supports ETH, ERC-20 and ERC-721 tokens, as well as multiple blockchains including Bitcoin, EVM compatible chains and Layer 2 solutions. Buy, sell, swap or send tokens directly in your Opera Wallet.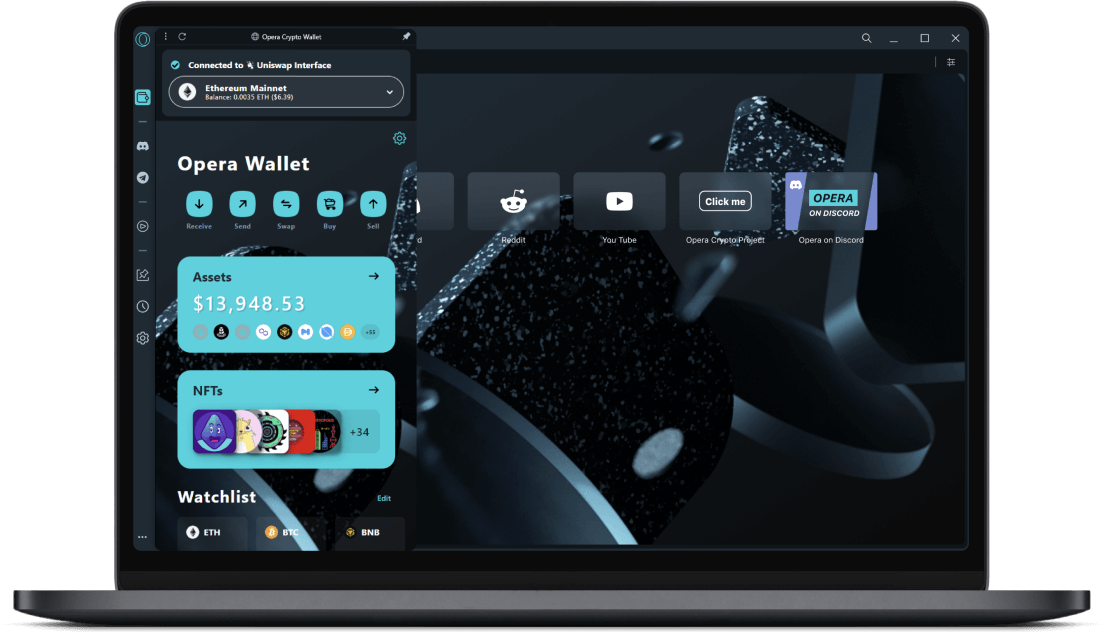 Create your own NFTs
Minting an NFT is now as simple as drag and drop with Alteon LaunchPad, a new tool exclusively available in Opera Crypto Browser right in the sidebar. Create NFTs with just a few clicks. You can upload media files (gif, jpeg, png, tiff, webp, svg) to the blockchain and publish them as NFTs.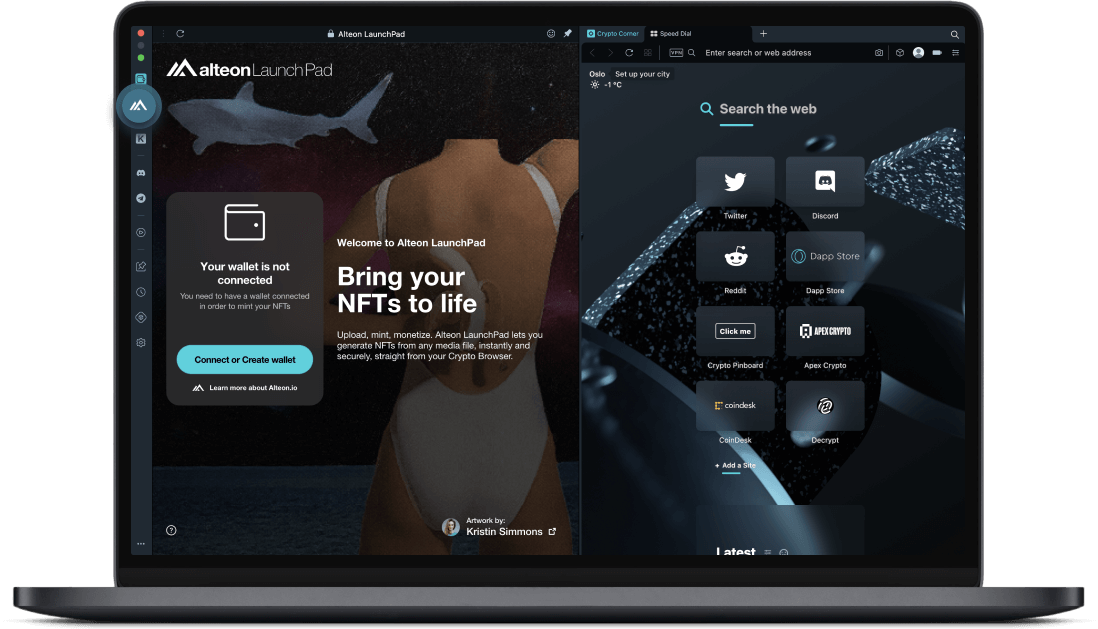 Browse Web3 securely with crypto-dedicated safety features, such as Paste Protection, a malicious-address checker and phishing protecting, for a secure Web3 experience. Enhance your privacy and security with the VPN, Ad Blocker and Tracker Blocker built right into the browser. These integrated features not only protect your privacy, but also speed up your browsing.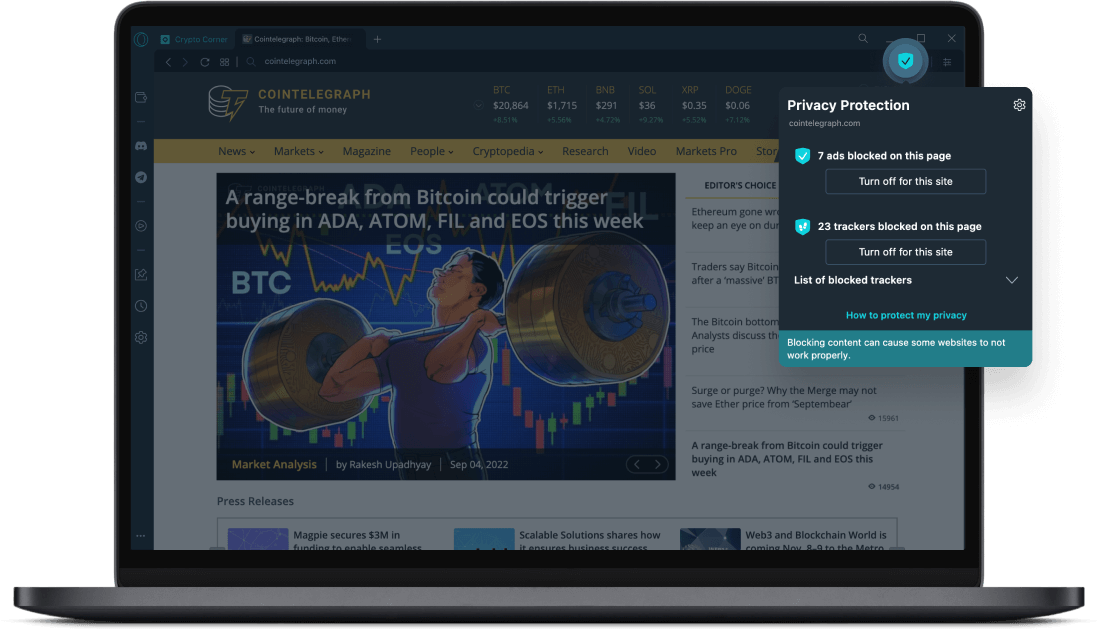 Connect with crypto communities
The desktop Crypto Browser comes with additional built-in features, including quick access to Telegram, Discord, Twitter, WhatsApp, Messenger and more in the sidebar so you can always stay connected to your communities.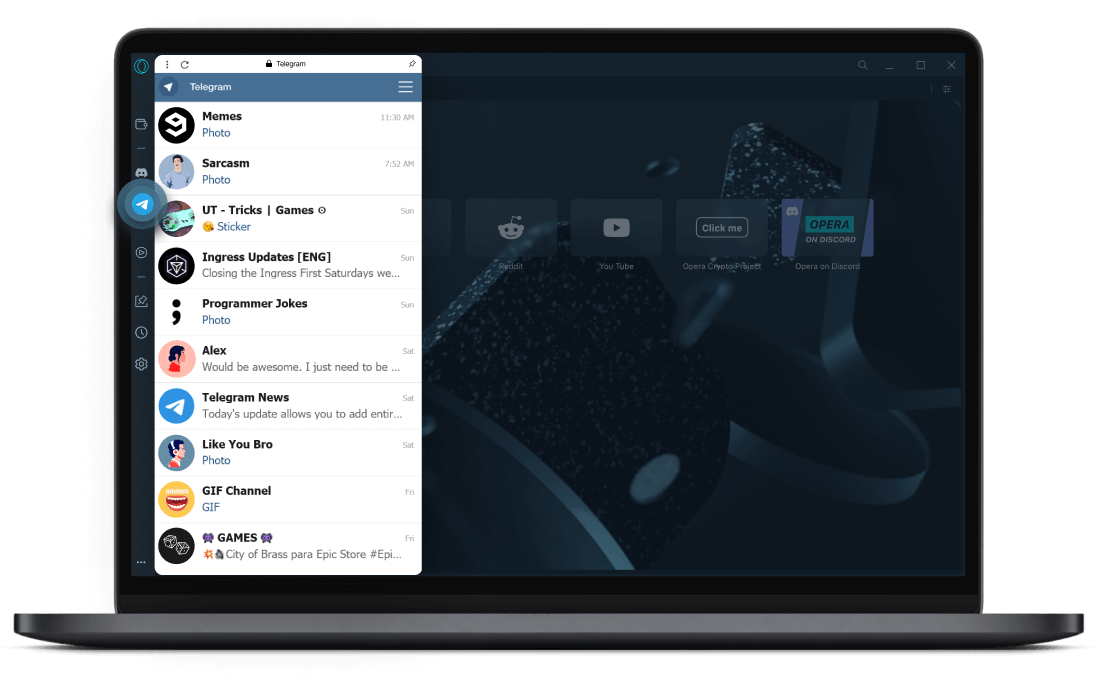 The latest from Web3
The integrated Crypto Corner brings you the latest blockchain news, upcoming airdrops, an industry event calendar, NFTs, crypto communities, educational content, podcasts and videos. See up-to-date crypto prices, gas fees and market sentiment all in one spot. Customize your Crypto Corner to create your own unique space for crypto news.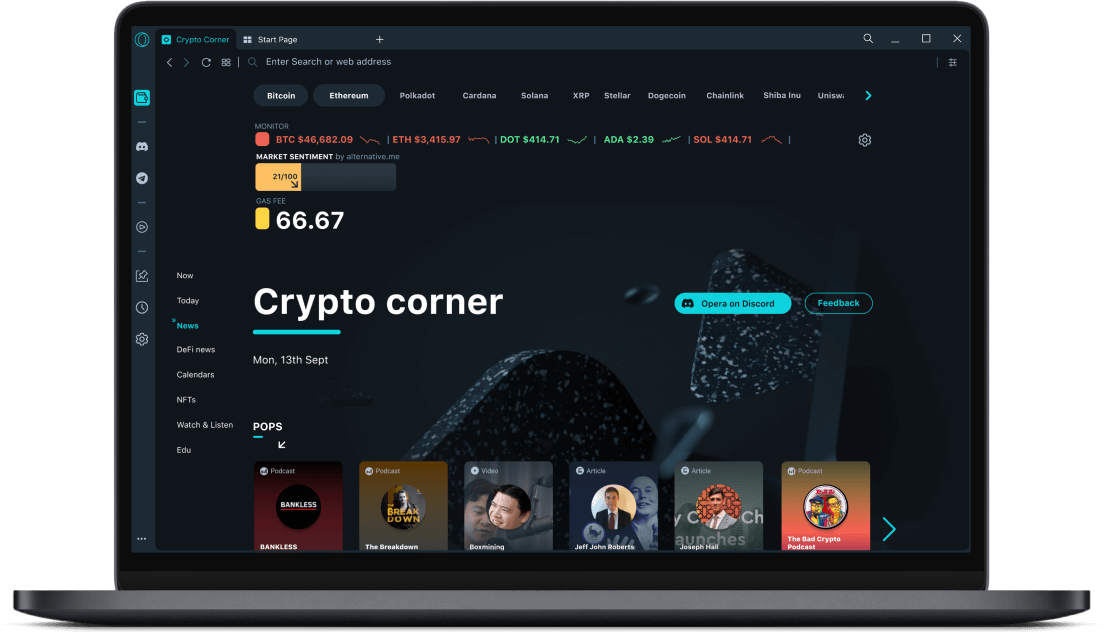 A browser built around partnerships
Opera Crypto Browser's multi-chain strategy embraces a multitude of key partnerships to ensure that using crypto and exploring Web3 is effortless for everyone. From blockchains to DApps to extensions and beyond, we are constantly expanding our partnerships, and your capabilities, in the spirit of the Web3 community.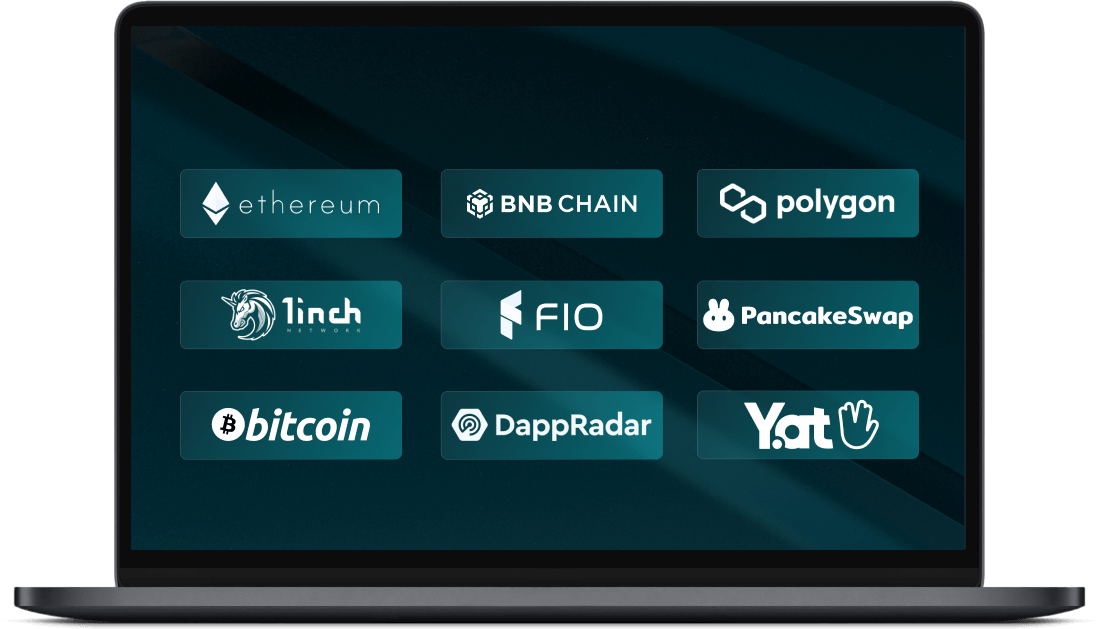 Make crypto personal with crypto domains
Replace the complexity, risk, and inconvenience of transacting with long-string public wallet addresses. The Opera Wallet in Crypto Browser embraces human-readable crypto handles, supporting transactions with domains from YAT, ENS, FIO and Unstoppable Domains, and various resolutions for websites.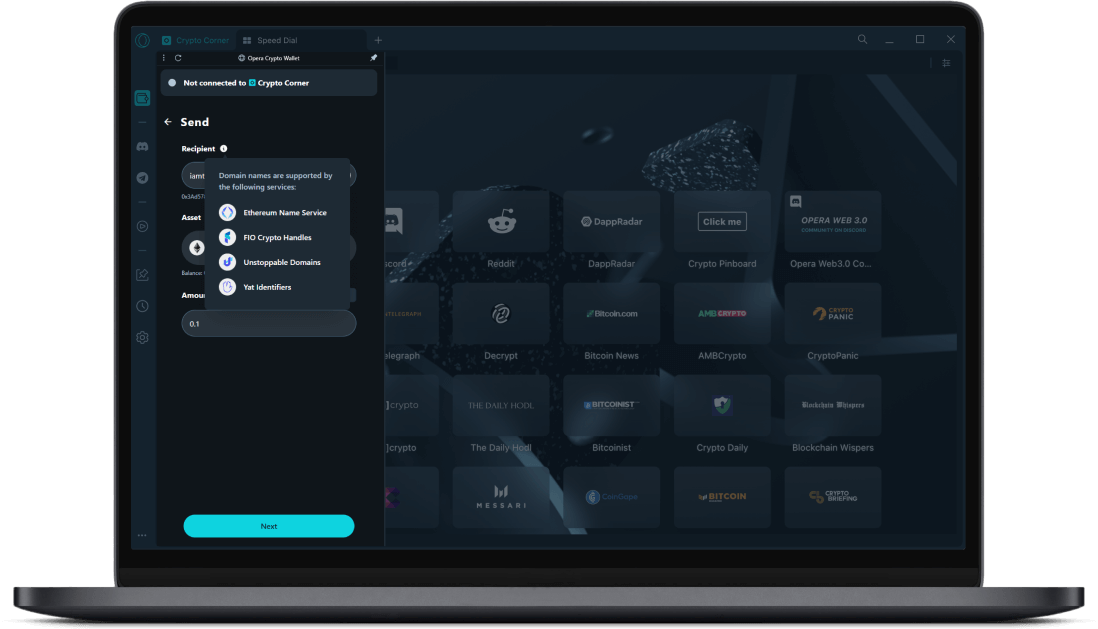 Join the Opera Crypto Community on Discord
Visit our Web3 Discord channel and become part of the Opera Crypto Community.


Investing in crypto assets, as well as investments and lending linked to crypto assets, involves significant risk. When investing in cryptocurrencies, you risk losing your entire investment. Please consider whether trading and owning cryptocurrencies is appropriate for your financial situation.