Workspaces
Keep tabs in separate workspaces and organize your browsing the way you want.
Download now It's free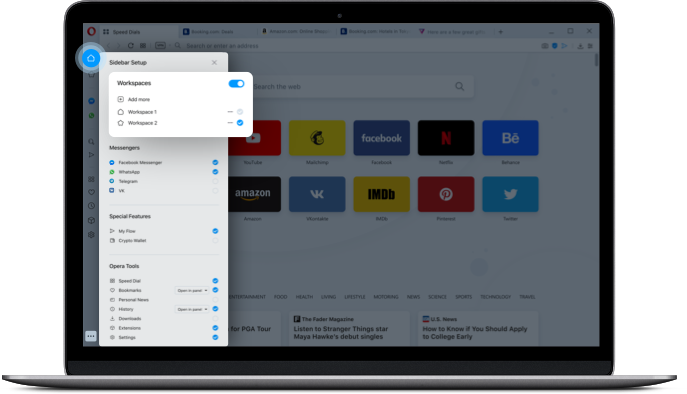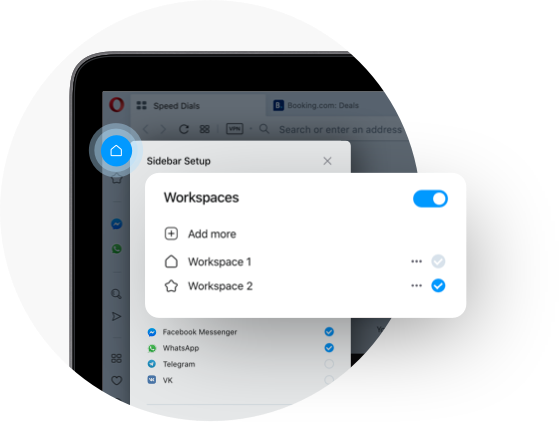 Group tabs
Keep your browsing organized
Organize tab groups according to your interests - like work, planning holidays, games, or shopping. Enjoy a cleaner, simpler and distraction-free browser.

Make some space
Customize your workspaces
Add more workspaces, name them, and choose their icons - customize your tab groups for the contexts that are relevant to you. Hide a workspace if you need to, or delete it entirely.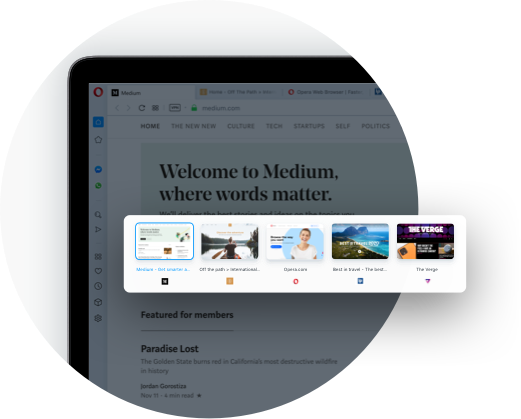 Manage tabs
Manage tabs easily
Workspaces are located at the top of your sidebar for quick switching. Highlight duplicate tabs easily, and visually cycle through tabs with Ctrl+Tab.
Tidy your browser with separate customizable workspaces.
Discover Opera's features
Get to know the Opera browser better and do more on the web!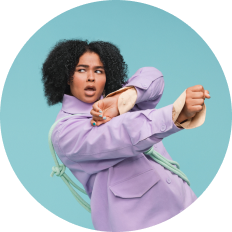 You deserve a better browser
Free VPN, ad blocker and Flow - Just a few of the must-have features built into Opera for faster, smoother and distraction-free browsing.