Søk på nett og finn fanene dine raskere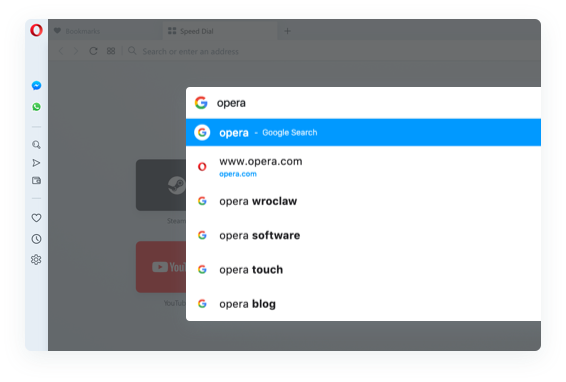 Hold fokus
Når du åpner direktesøk, tones gjeldende nettside ned slik at du kan fokusere på det nye søket. Vi har laget et stort, lettlest grensesnitt for at det skal være så behagelig som mulig å finne svarene du trenger.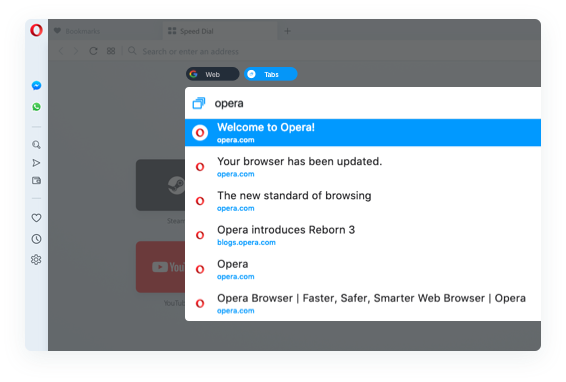 Finn riktig fane
Direktesøk lar deg hoppe til fanen du ser etter.
Tastatursnarveier
Trykk ganske enkelt på Tab-tasten ↹ mens du er i direktesøk for å finne en bestemt fane. Du kan også starte fanesøket ved å trykke på Ctrl+mellomrom.
Discover Opera's features
Get to know the Opera browser better and do more on the web!