Video in finestra dedicata
Detach online videos into their own adjustable, movable, floating window. YouTube, Netflix, Twitch – almost any video provider.
Scarica ora È gratis!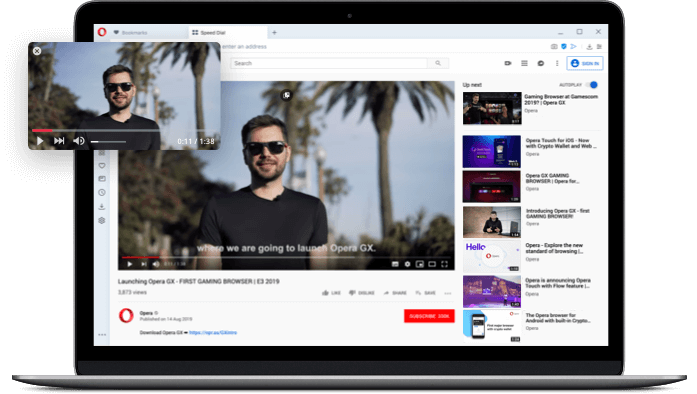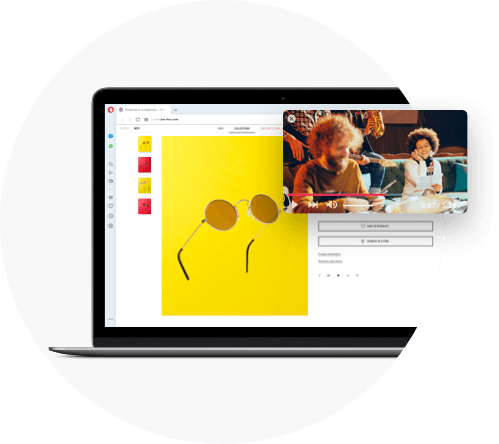 Always on top
Stay on top of things
Popped-out videos will hover above other windows and applications so that you can keep an eye on the action.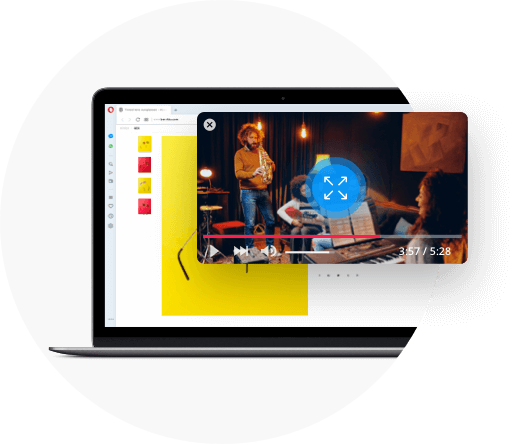 Flexible
Adjust and move
Smoothly drag the window to any part of your computer screen and resize the always-on-top video as you please.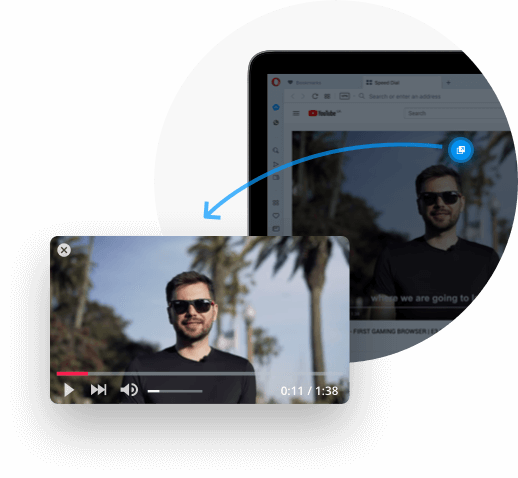 Simple
One click
Just start a video in your Opera browser and move your mouse over it. Click the video pop out button that appears.
Search the web and watch videos at the same time
Stay in control
Adjusting volume, pausing, playing and advancing to the next video can all be done in the pop out video window. Player controls are found at the bottom of the window.
Scopri le funzioni di Opera
Vieni a conoscere il browser Opera e sfrutta di più il potenziale del web!









Meriti un browser migliore
VPN gratis, blocco degli annunci e Flow: sono solo alcune delle funzionalità imperdibili integrate in Opera che rendono la navigazione più veloce, fluida e priva di distrazioni.