Search in Tabs
Easily find the tab you are looking for among all your open tabs.
Download now It's free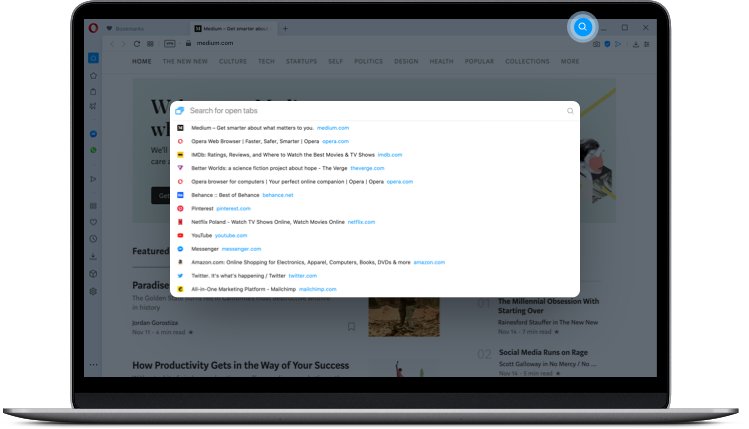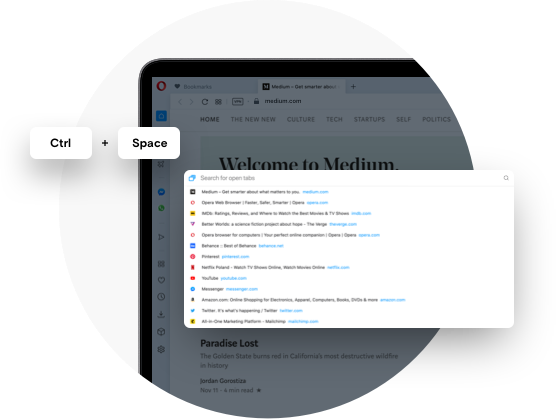 ctrl+space
Easy tab search
If you have so many tabs open that you can't even read the titles, you'll love this tab search feature. Just use the Ctrl+Space shortcut to open the Search in Tabs tool and start typing.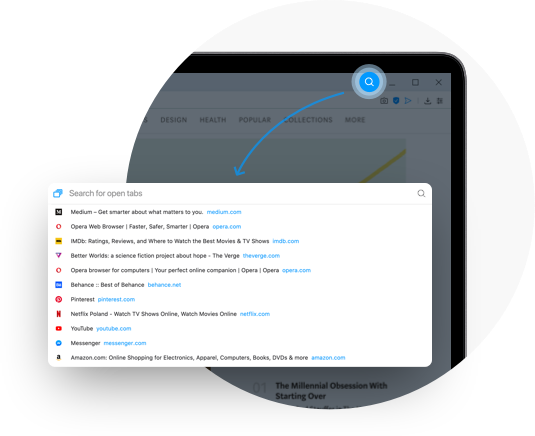 the icon
A quick click
You also have quick clickable access to Search in Tabs from the magnifying glass icon to the right of your tabs. This icon has replaced the previous tab menu.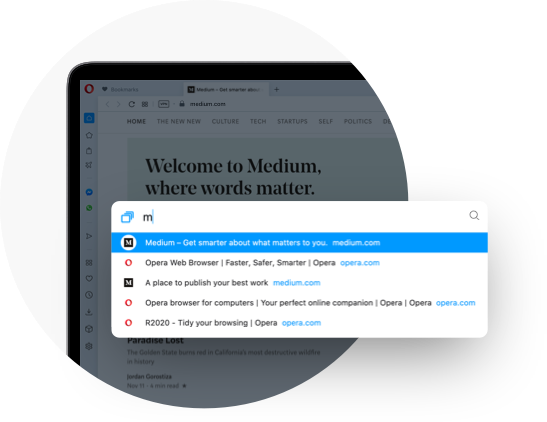 intuitive
Type to search
Type keywords for the tab's address or title. The dropdown tab search list will present clear logos, titles, and addresses from your open tabs.
Work and browse more efficiently with many open tabs
Discover Opera's features
Get to know the Opera browser better and do more on the web!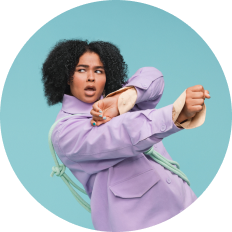 You deserve a better browser
Free VPN, ad blocker and Flow - Just a few of the must-have features built into Opera for faster, smoother and distraction-free browsing.