News reader in the Opera browser: Get your personal newsfeed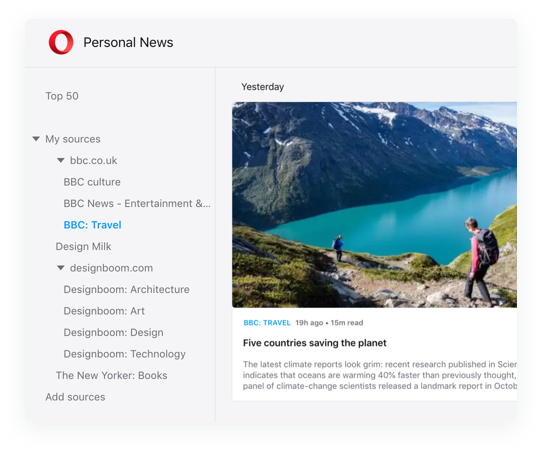 Personalize your news feed
In Opera's news reader, you can choose the sources you like across several categories and in different languages - latest news, sports, entertainment, and more. In addition, you can always find the top 50 news articles in your language at the top of your feed.
Easy to access, convenient to read
Access your personal news feed straight from Opera's start page. You can choose between two view modes: In timeline view, you can see an estimated reading time for articles coming from sources in the Opera catalog; alternatively, you can switch to a more magazine-like format.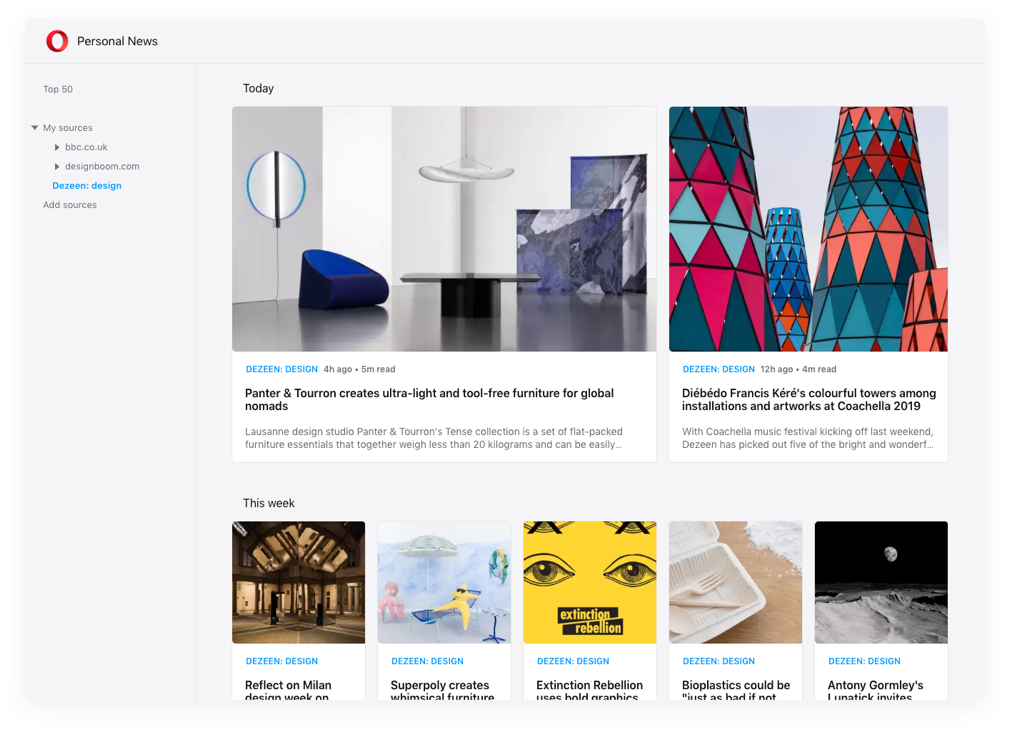 Last but not least – add RSS feeds
One of the most popular feature requests we've been getting for our browser has been to add an RSS reader. Your feedback matters a lot to us when we're planning our roadmap. As such, Opera's news reader now supports RSS feeds, too! To add an RSS feed, just click on "Add sources" and paste the URL into the search field.
Scopri le funzioni di Opera
Vieni a conoscere il browser Opera e sfrutta di più il potenziale del web!
Scarica il browser Opera e goditi la ricchezza del web