Do more with bookmarks in Opera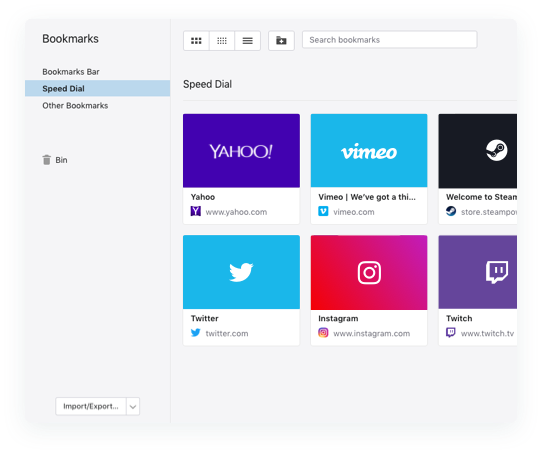 Bookmark manager with page previews
Opera for computers offers visual bookmarks, which you don't get in other browsers. Your favorite sites appear in a gallery with customizable page thumbnails. Depending on how many sites you've bookmarked, you can switch between large thumbnails, small thumbnails and a list view in the bookmark manager.
Smooth transition from other browsers
When you're switching to Opera from another browser, you can automatically import bookmarks. So, don't worry about losing your favorite sites - the transition will be a breeze!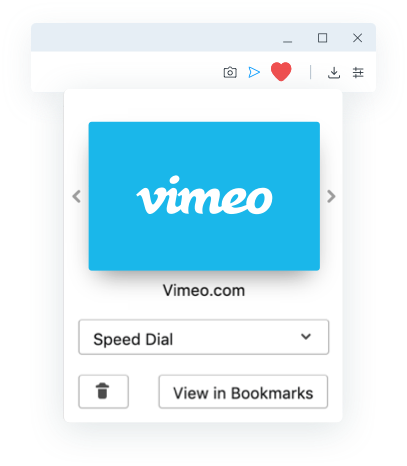 Organize and manage bookmarks with ease
When you add a bookmark, you can pick a thumbnail that makes it easier to spot the page you need. You can place your Opera bookmarks in folders and subfolders and see the structure in a classic tree view. Also, you can add the most important bookmarks to the bookmarks bar for even quicker access.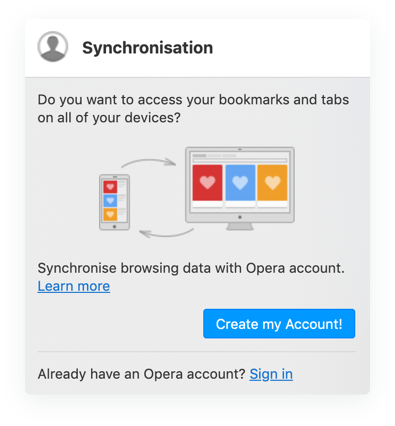 Different devices, same browser bookmarks
Computers, phones, tablets - your favorite sites will always be at hand, no matter what you're browsing on. Just create an Opera account to sync bookmarks across multiple devices.
Discover Opera's features
Get to know the Opera browser better and do more on the web!
Завантажити браузер Opera