News reader in the Opera browser: Get your personal newsfeed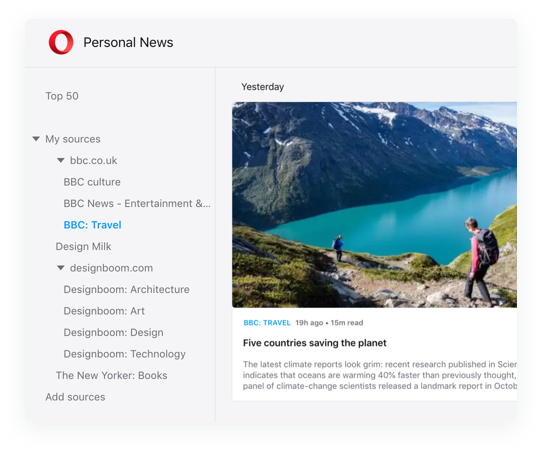 Tilpass nyhetsoppdateringen din
In Opera's news reader, you can choose the sources you like across several categories and in different languages - latest news, sports, entertainment, and more. In addition, you can always find the top 50 news articles in your language at the top of your feed.
Lett tilgjengelig, praktisk å lese
Access your personal news feed straight from Opera's start page. You can choose between two view modes: In timeline view, you can see an estimated reading time for articles coming from sources in the Opera catalog; alternatively, you can switch to a more magazine-like format.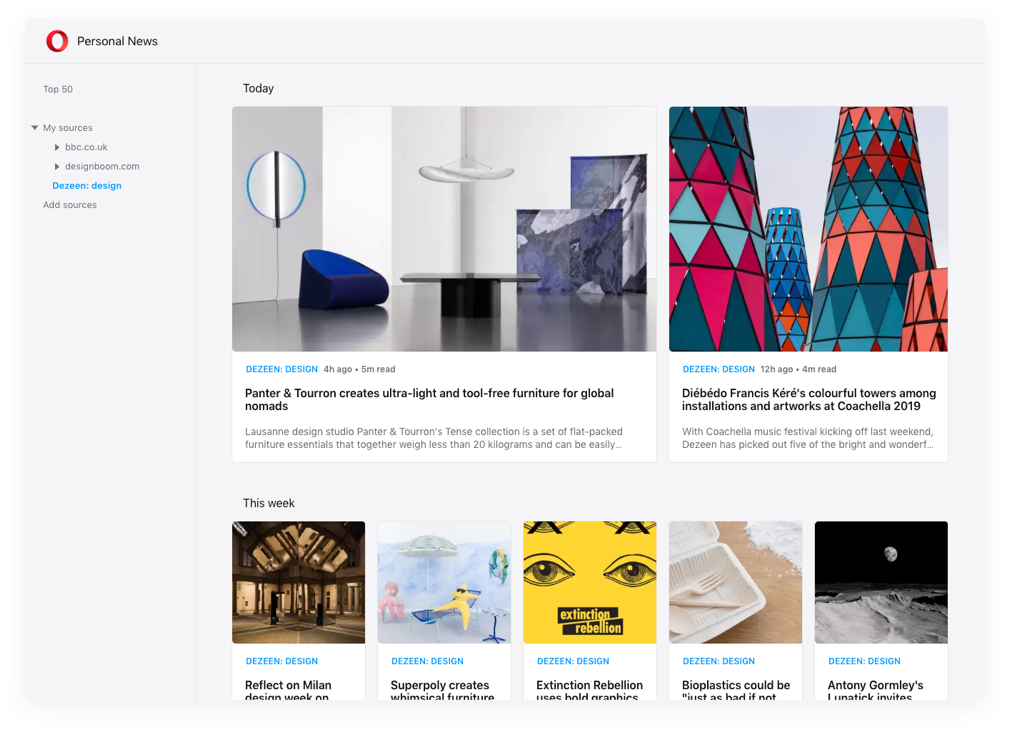 Last but not least – add RSS feeds
En av funksjonene til nettleseren vår det har vært mest etterspørsel etter er en RSS-leser. Ønskene deres betyr mye for oss, og derfor har vi nå lagt til støtte for RSS-oppdateringer, direkte i nettleseren! For å legge til en RSS-oppdatering klikker du bare på "Legg til kilder" og limer inn URL-en i søkefeltet.
Discover Opera's features
Get to know the Opera browser better and do more on the web!