Ricerca Istantanea
Velocizza le ricerche sul web e l'accesso alle tue schede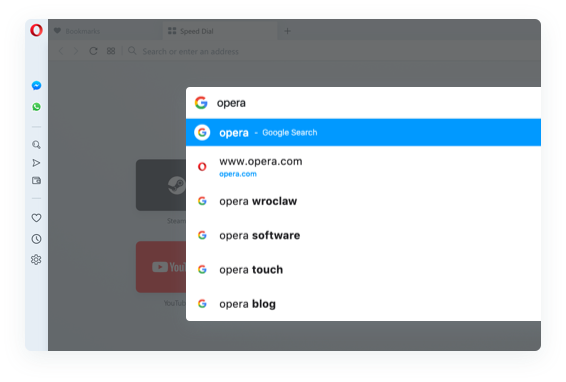 Stay focused
When you open Instant Search, the current web page fades out to let you focus on your new search. We've made a large, easy-to-read interface so that you feel comfortable while getting to the answer you need.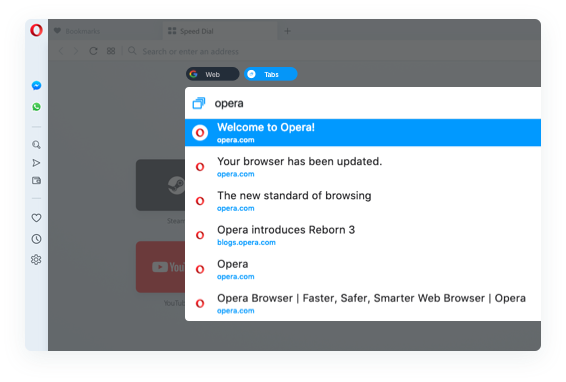 Find a tab
Instant Search lets you jump to the tab you are looking for.
Scorciatoie da tastiera
With Instant Search open, simply hit the Tab ↹ key to have Instant Search locate a specific tab. You can also launch into tab search by pressing CTRL + Space.
Scopri le funzioni di Opera
Vieni a conoscere il browser Opera e sfrutta di più il potenziale del web!
Scarica il browser Opera e goditi la ricchezza del web