How Opera protects you
You have the absolute right to privacy and security online. Opera's secure private browser is built to protect you, and your data, first and foremost. See below how we help you browse privately and securely, and avoid being tracked.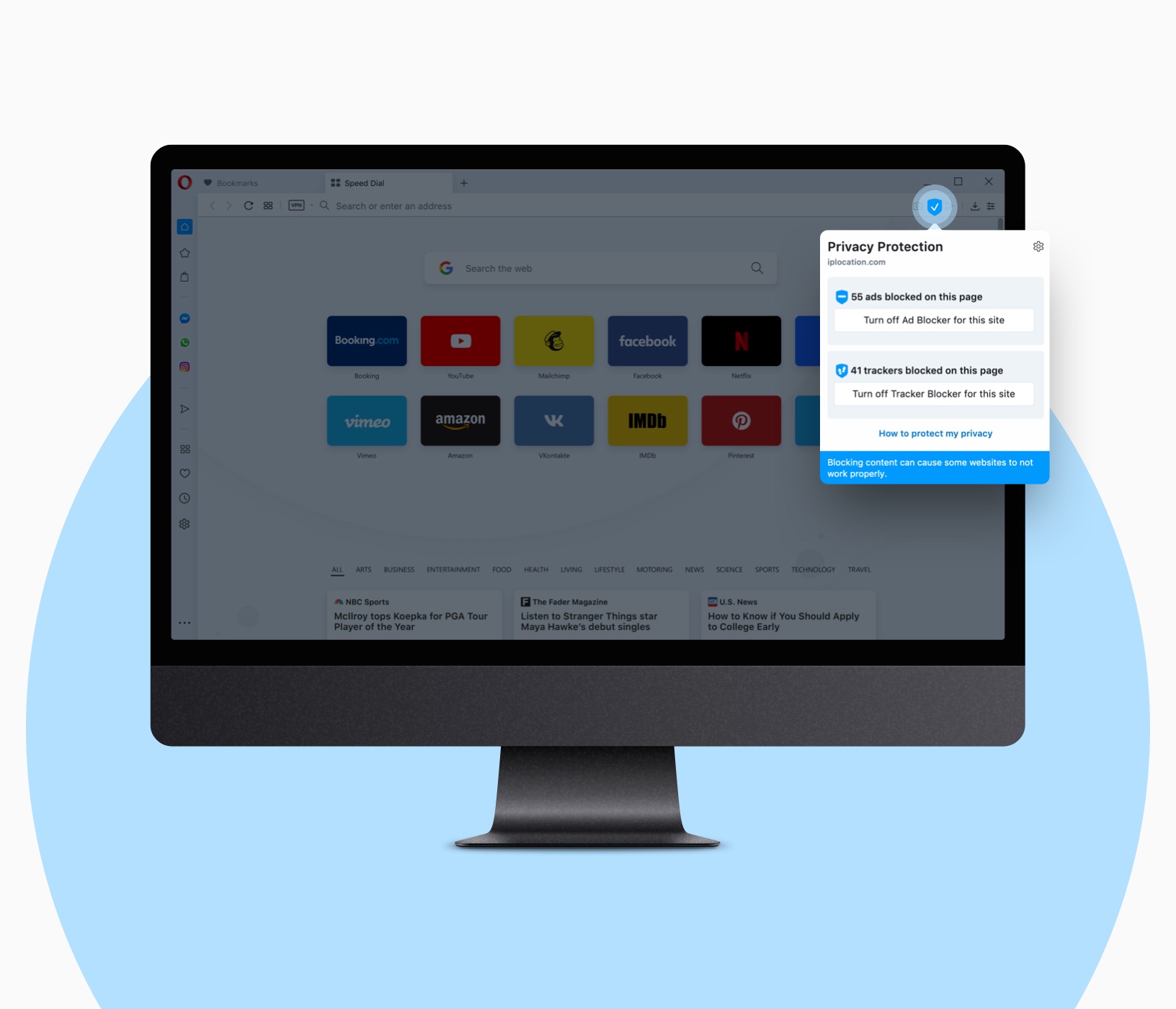 With Opera, your privacy and security come first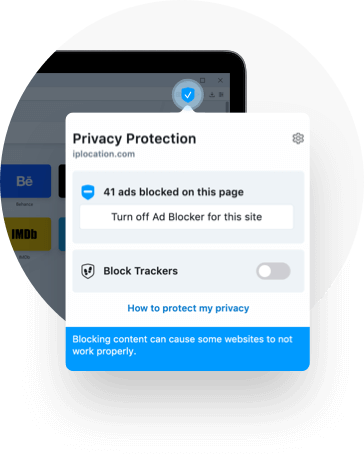 Browse faster
Opera's ad blocker doesn't just remove irritations and distractions online. If you're on a limited data plan, ad blocker can save you a great amount of your mobile data. Slow page loading, even in the best private browser, is often the result of ads and the analytics code that accompanies them, so blocking them has a noticeable result. Most importantly, Opera's ad blocker also stops the increasing number of malicious ads that can harm both your computer and your data security.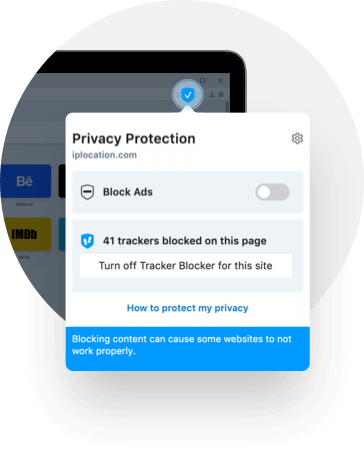 Browse privately
The tracker blocker in Opera does exactly that. Block known online trackers like analytic scripts, tracking pixels and other methods of data collection. Like Opera's ad blocker, the tracker blocker helps pages load faster, saves your mobile data and further protects you from malicious code. Beyond that, tracking protection simply guards your privacy because your personal data should not be given away or used, especially without your consent.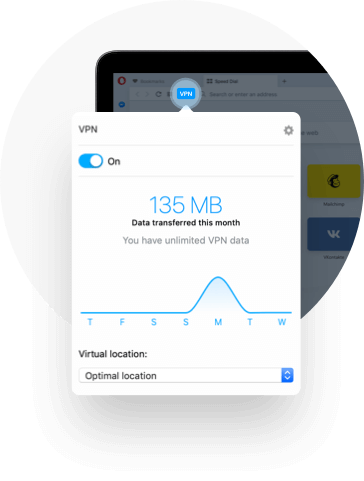 Browse securely
A secure browser VPN may not be necessary at home, but it is definitely recommended for anyone using public Wi-Fi. Connecting to webpages through Opera's VPN (virtual private network) means that the data sent back and forth is encrypted and routed through a remote server. The encryption helps secure your data from prying eyes, while the remote server disguises your IP address and location for more privacy. No extensions are necessary for a safe browser.
More from opera
More ways that Opera protects you
Opera's trusted and proven security features are built right into our safe browser, so you don't need to install third-party extensions for general, or enhanced, privacy.
Ad blocker
Clutter-free, fast and secure browsing.
Free VPN
Secures your internet connection and masks your location.
Tracker blocker
Blocks tracking attempts for safe browsing.
Cryptojacking protection
Ad blocker also blocks cryptomining scripts.
Private browser
Deletes your browsing history and data when closed.
Site settings control
Choose what data sites can access and set permissions.
Read more about privacy and security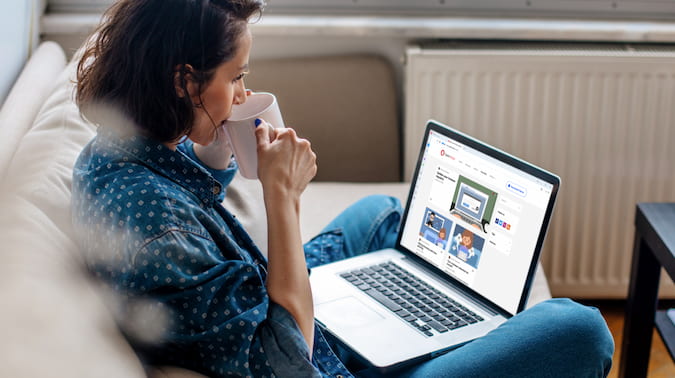 Latest security blog posts
Get advice, updates, and news about privacy and security with the Opera browsers. Read about security features and how to protect yourself online.
Visit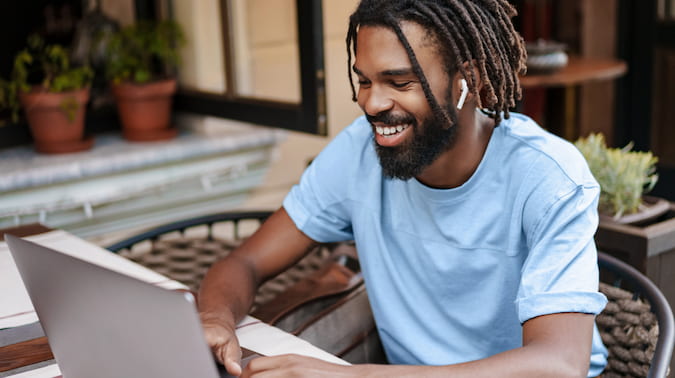 Help with privacy and security
Visit our Help pages and see how to enable, adjust, and use all of the privacy and security features built into the Opera browsers.
Visit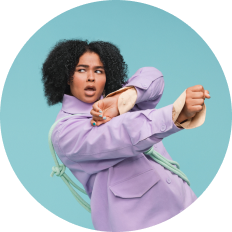 You deserve a better browser
Free VPN, ad blocker and Flow - Just a few of the must-have features built into Opera for faster, smoother and distraction-free browsing.