Intelligent advertising
Convey your message to the right audience, at the perfect time, in the most opportune place
Premium Ad Solutions
Advanced advertising services and support
Premium inventories for online advertising, with advanced data analytics, targeting options, and guided support from our Ad Experts
Learn more
DSP & Publisher Solutions
Enhance your monetization strategy
Online advertising solutions tailored for demand and supply side platforms, allowing you to engage with 90% of internet users worldwide
Learn more
Advertise online the way you want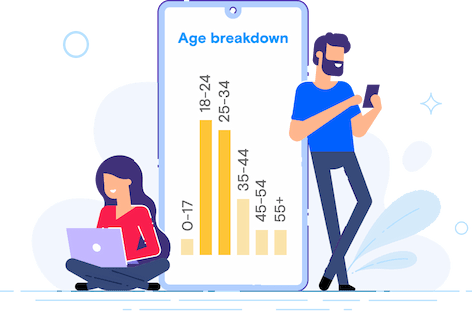 Connected audience
Opera products are used everyday by millions of engaged users across our display network. Our online advertising platform provides numerous targeting options and your choice of ad space, allowing you to reach precisely selected audience profiles with display ads to maximize the results of your digital marketing campaigns.
Online Advertising Product suite

Opera Mini is one of the world's most popular mobile web browsers. Save up to 90% of your data for free. It lets you browse faster, easily download videos from social media platforms, and provides personalized news.
Opera for Android is a fast, safe and secure mobile browser for your Android devices. It blocks website cookie dialogs and keeps you up to date with the latest personalized news.

Opera News is a completely personalized mobile news app that lets you follow trending topics, share and view the latest videos, and keep current with local and global news.
Advertise your business online through the Opera programmatic advertising platform. Get access to advanced targeting capabilities for your digital ads, premium online inventories across the Opera network, and new ways to engage your digital audience.
Advertise today