Apex Football
Apex Football is the best way to get live scores & commentary, and stay up to date with the latest stats, matches and news! See more

Never Miss a Goal
Over 10,000 football matches and leagues, including the Premier League, Champions League and Europa League, are available at the touch of a button.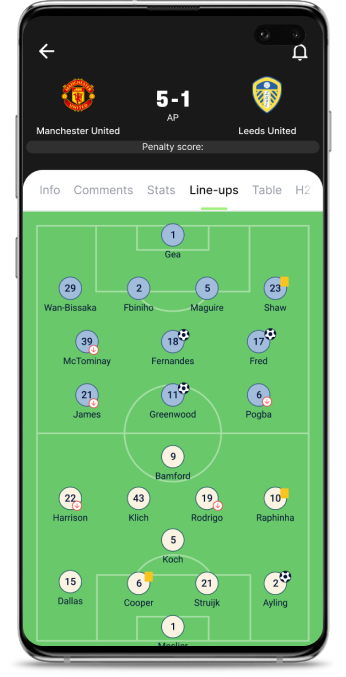 Complete 2021/22 season info
Thousands of matches
League tables and overview
Live stats and commentary
In-depth analyses & statistics
All kickoff times & lineups daily
Instant notifications for your teams
Head-to-head team comparison
Never miss a match again
Get live scores and fixtures
Be first to know who scores a goal
All the latest transfer rumours
Complete Coverage
Real-time results from over 10,000 football matches & 1,000 leagues around the world: Premier League, Champions League, Europa League, La Liga, Serie A, Ligue 1, Bundesliga, Eredivisie, NPFL and more!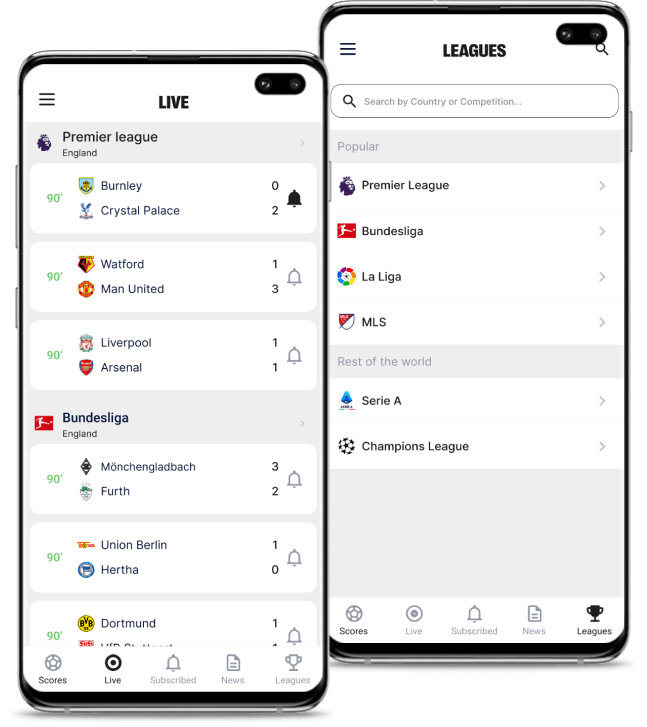 Live Scores & Notifications
Never miss out again. Get live updates on everything happening in the world of football including live scores, goals, red cards, transfer rumors and news.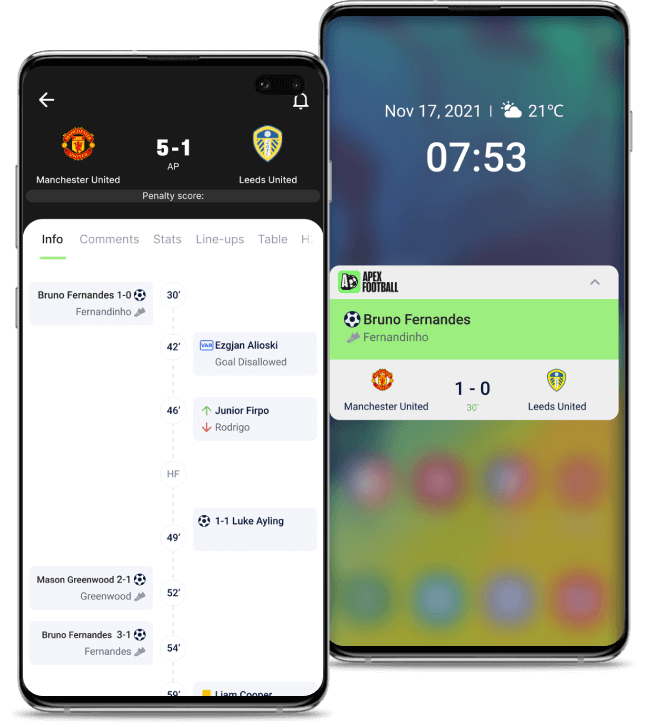 Breaking News
Our industry-leading aggregator translates over 5,000 news sources to give you the football news and updates that matter to you. Whether it's your favorite league, team or player, we've got you covered!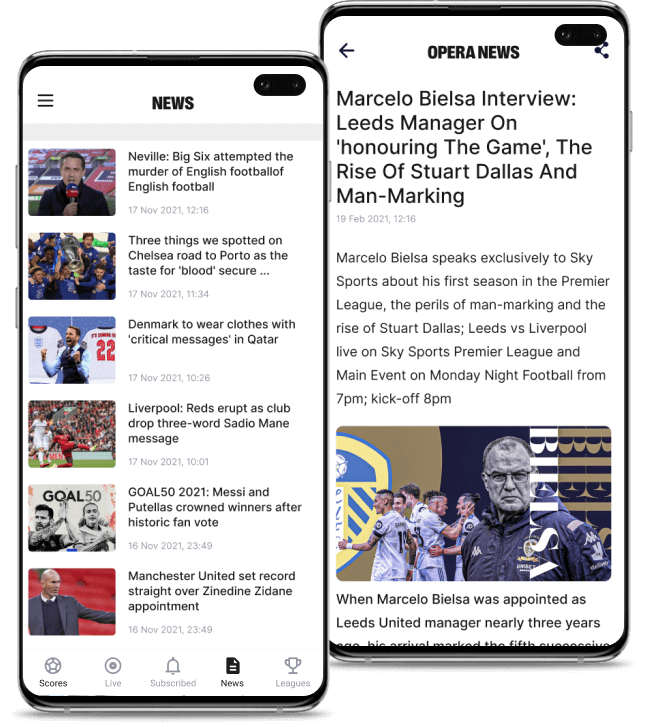 League Tables
Get a full overview of all the major football leagues and stay up to date on rankings, statistics, player stats, livescores and more.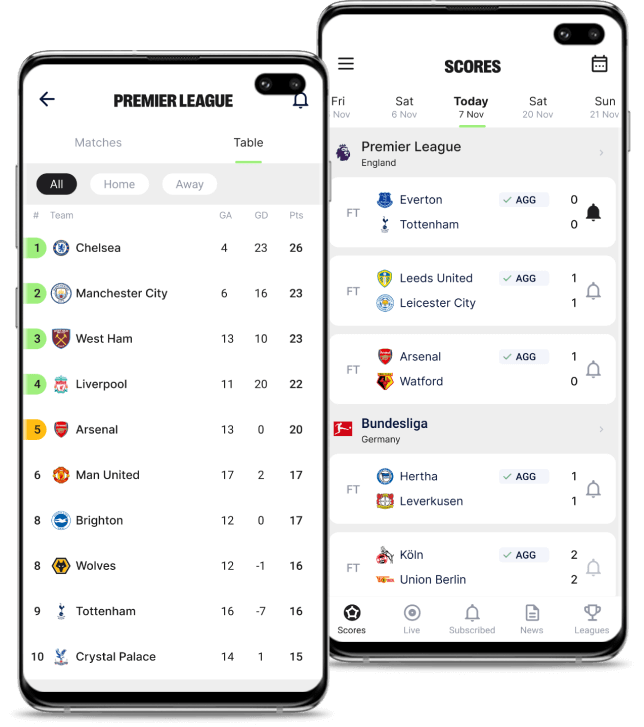 All the stats
We break down everything, from possession percentages and goals scored to unique player comparisons and stats.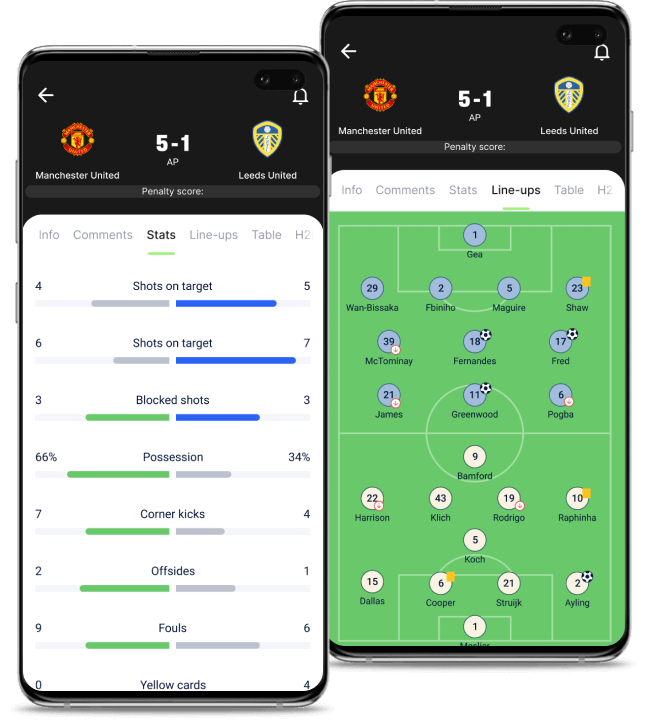 Never miss a match
Select your favorite team or league to get reminders about lineups, events, and upcoming matches.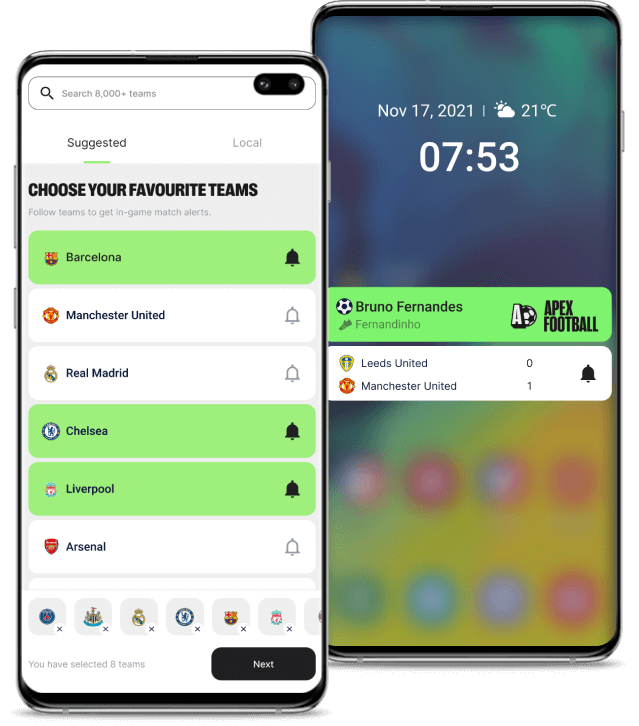 Head-to-head
Compare teams before a match to predict the score. See the latest team details and results from the most recent times they faced off on the pitch.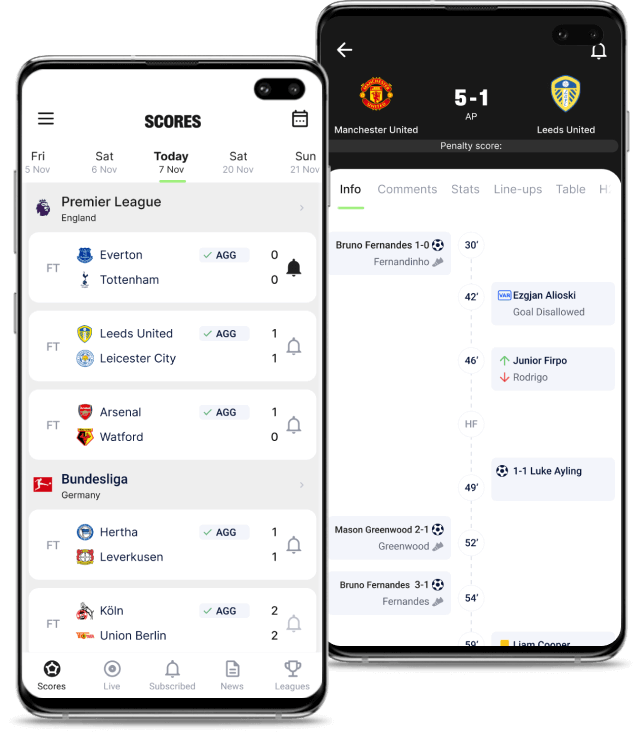 Live Transfer Window Updates
Follow transfer market updates and news, including values, negotiations and final confirmations. Be the first to know.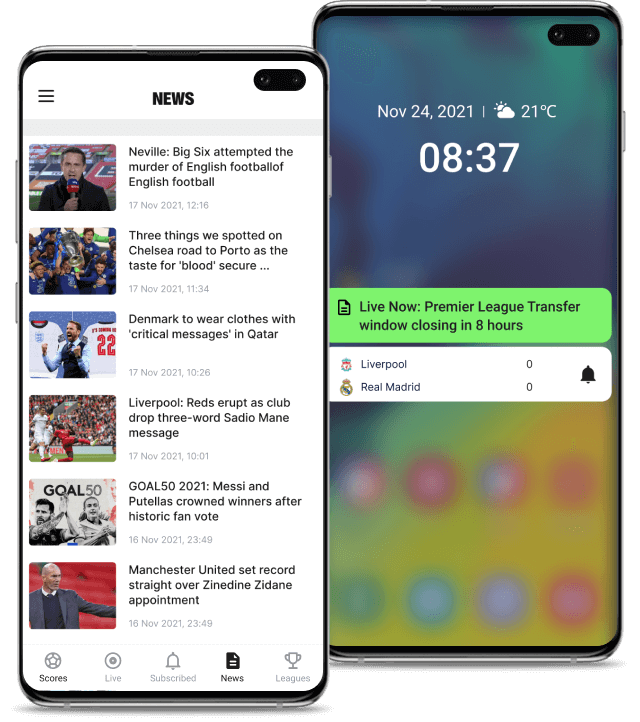 Check out the Apex Football Website
All football news and breaking soccer headlines in one place.