Keep top-visited sites one click away
As the feature's name hints, Opera's Speed Dial makes access to your favorite sites easier and quicker than ever. Just add their thumbnails to the browser's start page and organize them how you like.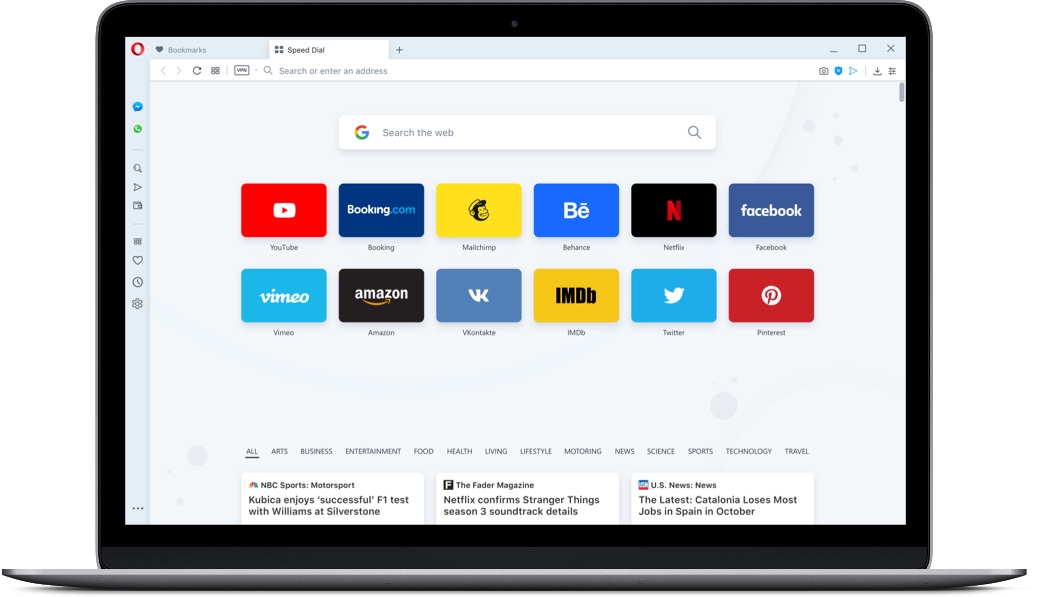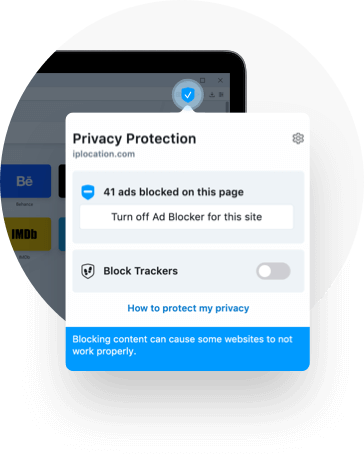 Block ads to load webpages up to 90% faster
Ads don't only distract us from what's relevant, but they can also slow us down. To tackle this, we've added a native ad blocker into Opera. Turn it on to load webpages up to 90% faster. By the way, it's quicker than Opera combined with ad blocking extensions.
Navigate more quickly with shortcuts
Did you know that keyboard shortcuts can save us an average of 2 seconds every minute? Replacing most of the pointing and mouse clicking, they help you browse faster. Opera allows you to set custom shortcuts for almost any action — try them out!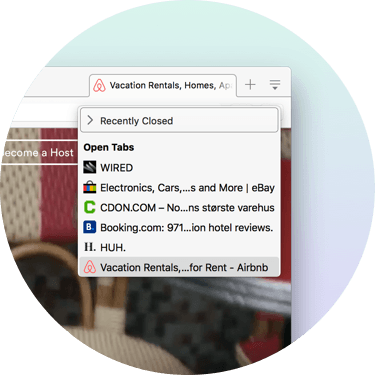 Easily multitask with tabs in Opera
Most of us juggle with multiple tabs, switching from one important site to another. In Opera, multitasking isn't a problem - even if you have dozens of tabs open, you can easily find the one you need with the tab previews or tab menu. Also, you can make the Opera browser start even faster by delaying loading of background tabs.
Enjoy a fast browser and do more on the web!