Advertise on Opera Ads
Proven intelligent advertising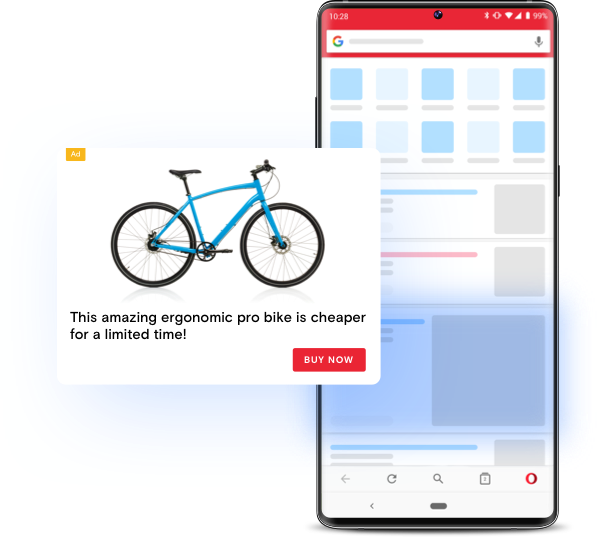 Direct your customers towards instant action
Call-to-action ad units give businesses the opportunity to direct their customers to platforms such as WhatsApp or Facebook, and also allow interaction through formats like USSD, SMS messaging or via phone calls.
Read more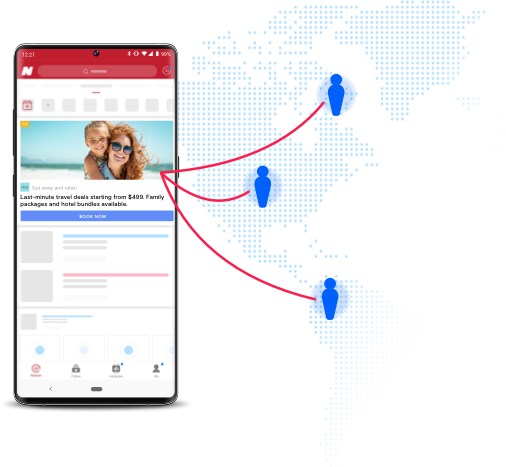 Proven techniques
Reach the right people
Opera Ads delivers precise and customized advertising to millions of people based on specific user intent and contextual relevance. Reach a global audience through a wide variety of ad placements and targeting, plus the ability to evaluate and customize at will.
Grow your business
Get results
Opera Ads offers intelligent advertising to digital agencies, publishers and all those seeking to raise brand awareness, increase website traffic or simply sell their product. Get your message out there and get more results.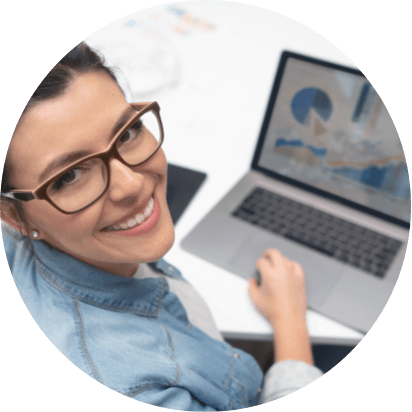 Benefits of Opera Ads
Create the perfect campaign, reach the right people, see the results and optimize your ads. Opera Ads helps you do it the way you imagine.
Engaging campaigns
Opera Ads helps you choose from various traditional and programmatic models to create the most relevant and engaging campaign for your audience.
Connected audience
With our many unique targeting capabilities, you can find the perfect audience that is constantly engaging with your offered product or service.
Measurable results
See the results in real time with our custom-made reporting dashboard which simplifies the performance evaluation, allowing you to optimize each aspect of your campaign.
Diverse pricing models
Our platform offers transparent cost management and supports various fixed and dynamic pricing models for any size of business or campaign.
Global influence
Reach a global audience of up to 350 million people.
Controlled Placement
Opera's numerous browsers and apps, with many positioning options for various types of ads, are ideal for traffic generation.

Contact us and get started
Get in touch and an Opera Ads specialist will be happy to help you get started.
Reach us

opera-ads-eu@opera.com