Level up your customization game with mods
Mods completely transform the way Opera GX looks, sounds and behaves. Plus, they're free!
Red Dot Award
IF Award
60+
more Mods to choose from
Choose your own adventure
Cycle through pre-made Mod packs, mix and match them together to create new versions or make your own from scratch.
Discover more
Mods on GX Store
Mods completely
transform opera gx
Mods come packed with unique looks, sounds and shaders for the Opera GX browser.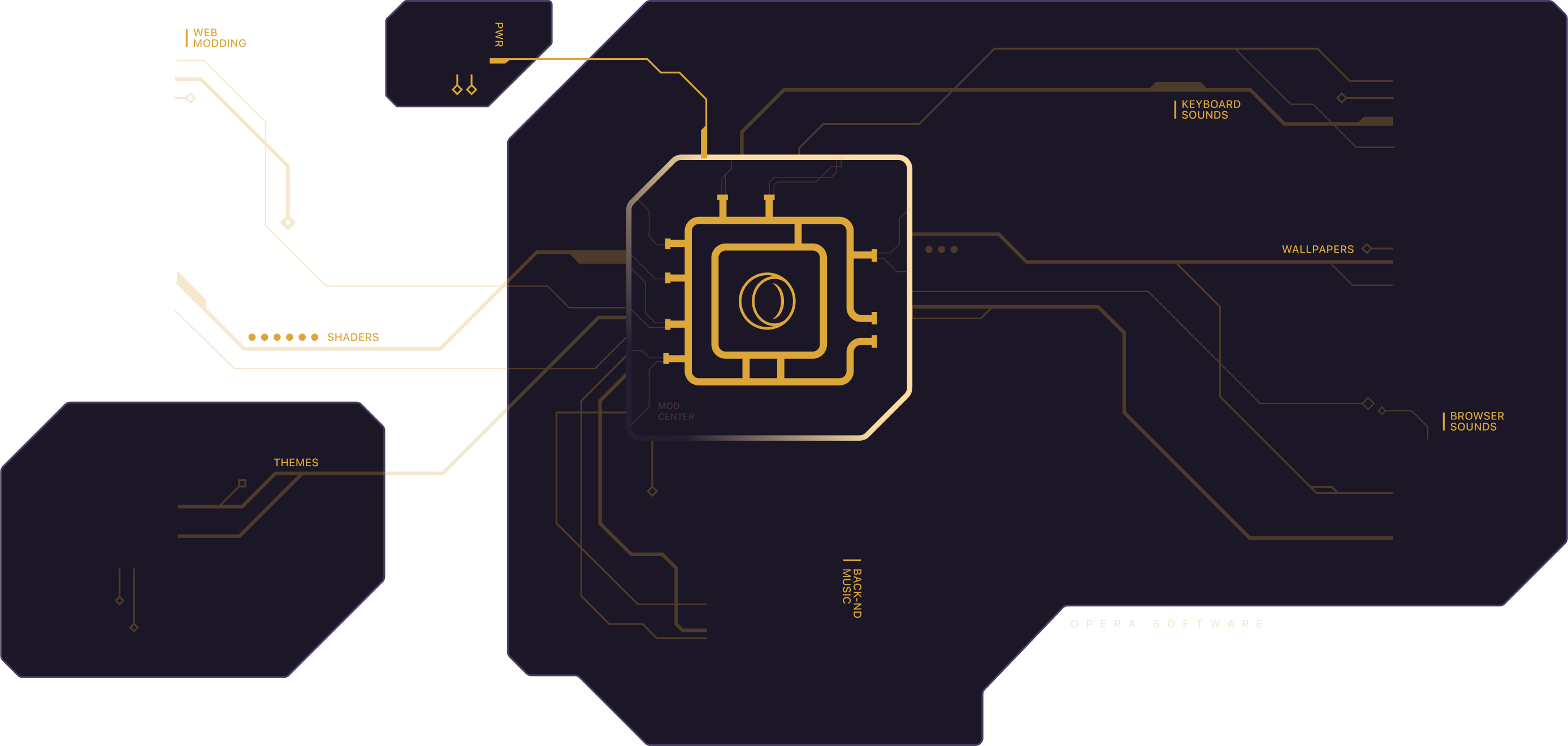 You deserve a
better browser.
Get the latest Opera GX browser. Works with all Chrome extensions
"
Quit browsing like a lame and get Opera GX. You b*****s.
"

Xzibit